Majid Michel to stop acting sex scenes in movies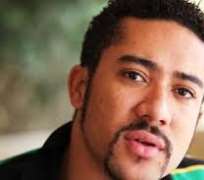 Ghanaian actor, Majid Michel, says he is no longer comfortable acting sexually explicit roles in movies.
Majid, who recently became a minister of the gospel, has been seen preaching and conducting deliverance services.
In a recent interview, the fair-skinned actor said he will begin to screen the kind of roles he plays in any subsequent movies he would star in.
'You will not see my buttocks, you will not see sexually explicit scenes, you won't hear bad language but you will identify things that will propel your spirit to somewhere great.
'Basically, we will reduce all the explicit scenes you used to see. I'm going to regulate whatever provokes the emotions of man, be it sexually or any negative way. I won't stop being bad in movies but I will regulate the kind of bad scenes you will see', he mused.