Aviation Sector Exert 65 percent  Totals Average Performance.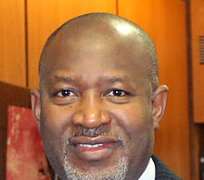 The Minister of State for Aviation Senator Hadi Sirika disclosed on Thursday, that the Aviation Sector has spent 72 per cent of its overhead cost, 83 pet cent of its personnel Budget and 39 per cent capital accounts as at November 9 2016.
The Minister made the disclosure on Thursday during an oversight visit by the Senate committee on Aviation, led by the chairman, Adamu Aliero and other members of the committee.
Senator Sirika said that the grand total released stood at 43 per cent with a total average performance of 65 per cent.
He however noted that the capital budget implementation was focused on the completion of on-going projects in the major International Airports adding that key steps have been taken on the establishment of the National Carrier.
" In Summarizing the grand total for personnel, overhead and capital, the total Appropriation was N19,858,571,749.00; and the total amount released was N8,457,010,646.86; The Amount spent was N4,290,948,284.23; Balance on Amount released was N4,166,062,362.63; and the Balance on Appropriation was N11,401,561,102.14"
"We are currently developing specific policies that will ensure the development of the sector in line with global trend. Our key policy initiatives include safety and security, Infrastructure and Airport Concession, Establishment of National Carrier, establishment of maintenance, Repair and overhaul facility, establishment of Agro-Allied Cargo Infrastructure, Restructuring of Aviation agencies and Aircraft Leasing Company etc.all of the above through PPP Procurement method".
He however said that the major constraints of the budget performance has been funding due to the dwindling government resources, adding that efforts are being intensified for the adoption of Public Private Partnership(PPP) in funding its projects to lessen the burden of funding on the government.
In response, the chairman Senate Committee on Aviation, Senator Adamu Aliero, commended the efforts of the aviation ministry on its performance in implementing some of their projects as part of the 2016 budget plans, but said despite the delay in passing the 2016 budget, MDA's should put more effort to implementation of projects.
He also said the national assembly were in support of establishing a national carrier that is pubic sector driven, which would create an enabling environment for growth in the sector.
" Nigeria is located in the heart of Africa, our location as given us an ease to access other parts of Africa. And political will is needed to make Nigeria the hub of aviation. "
He asked that Nigerians should follow the trend of diversifying and take advantage of the good climate so as to help grow the economy and export business.
On safety and security, the chairman said the nation assembly will give their support to the aviation ministry to secure the airports.