FG moves to clamp down on MMM operations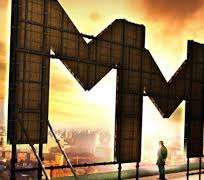 Worried by the growing number of ponzi schemes in the country, the Federal Government may soon clamp down on their operations.
One of the better known of the schemes, Mavrodi Mondial Moneybox, has been spreading across the length and breadth of  Nigeria. The scheme known as MMM Nigeria has grown from about 50,000 participants to about 2 million active members currently, according to sources.
According to the Managing Director of the Nigeria Deposit Insurance Corporation (NDIC), Alhaji Umaru Ibrahim, the Federal Government has initiated measures to nip the operations of the schemes on the bud.
He said regulators have set up a Committee to stem the nefarious activities of the fraudsters across the country.
The message was reportedly conveyed to the general public at the recent 2016 Lagos International Trade Fair.
It should be noted that the current economic crisis in Nigeria, as well as high unemployment rate, has endeared the vulnerable masses towards the Pyramid Scheme called MMM,
A sample MMM ad
which has a long history of crashing in previous countries.
"I wish to sound a word of caution to members of the public on the activities of illegal fund managers, otherwise known as Wonder Banks.
"It is worrisome to note that despite repeated advice, many unsuspecting members of the public are still falling victim to the mouth-watering interest being offered by these illegal fund managers.
"Members of the public are therefore advised to patronise only banking institutions that display the NDIC sticker: "Insured by NDIC" in their banking halls or entrances.
"However, the regulatory authorities have set up an inter-agency committee under the Financial Services Regulatory Coordinating Committee (FRSCC) to stem the nefarious activities of these fraudsters across the nation", Ibrahim said.
Aside MMM, other schemes that pay out handsome returns to their patronizers  include iCharity, Giver Forum, Women in Energy and many others.
These schemes pay out a minimum 30 per cent on money invested in the schemes every month, which translates to 360 per cent return on investments per anum.
some it was learnt pay up to 50 per cent on investments per month.