The post-oil era is here – Tribune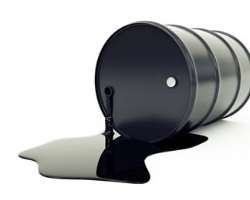 With the recent report by Fitch Ratings saying that the adoption of battery-powered vehicles is a serious threat to the oil industry and urging energy companies to key into the plans for radical change spurred by new technologies that could arrive faster than projected, there is no better time than the moment for the Federal Government to take drastic steps to steer the Nigerian economy away from oil. Indeed, if the developments in the global technology market are any indication, the oil-based economies are headed down the cliff. As we noted in our previous editorials, even Saudi Arabia, the world's leading oil producer, has been making aggressive moves to leverage on the post-oil era. On the other hand, Nigeria, plagued by renewed Niger Delta militancy and the consequent sharp drop in oil production, is busy doing exactly nothing.
As Alex Griffiths, Fitch's managing director and lead author of the latest report pointed out, the oil groups may play the ostrich and pretend that the paradigm shift in the automobile economy will go away, but they will ultimately face serious issues. Although the report noted that it could take some time before electric cars disrupt the crude oil market, it predicted that global oil companies such as Chevron, ExxonMobil and Royal Dutch Shell are up against a gloomy future. The threat of electric cars, it noted, could create an 'investor death spiral' in oil companies, making debt and equity more expensive. According to the report, 'An acceleration of the electrification of transport infrastructure would be resoundingly negative for the oil sector's credit profile. In an extreme scenario where electric cars gained a 50 per cent market share over 10 years, about a quarter of European gasoline demand could disappear.'
In any case, as indicated by a recent study at the Massachusetts Institute of Technology (MIT), current electric cars provide enough range for 87 percent of drivers on America's roads, on just an overnight charge. Although the cars still face challenges of long-range travel and efficient battery charging that can match the ease of getting fuel at a gas station, the report indicated that the adoption of electronic vehicles will become more widespread. Again, reports say that auto makers are working on long-range cars. It has been suggested that the automobile giant, Tesla, is planning to release a 100 kilowatt hour battery, which could push the car's range to more than 300 miles. Nissan is also said to be working on a similar objective. If, as projected, electric cars make up a quarter of the world's automobiles by 2040, where does that leave a defiantly oil-based Nigerian economy?
Already, thousands  of  people  have  made  down  payments for electric cars, and solar panel cars are a reality. How does a solar panel car work? As you are driving, it is charging itself. Tesla is already manufacturing solar panel roofs, and 10 percent of electricity in America now is reportedly generated through solar. Significantly, the cost of solar panel is falling. Indeed, even though a major problem with electric cars is the fairly huge cost, as it is powered by batteries, there are ongoing innovations to conquer this challenge. Battery costs have fallen by 73 per cent since 2008 to $268 per kilowatt hour, according to Fitch. At $100/kWh, electric cars will likely become cost competitive by the early 2020s. In this connection, France's Total reportedly bought the Saft battery group earlier in 2016 and BP is seriously said to be considering an expansion of its US wind-power business. Fatih Birol, executive director of the International Energy Agency,  has been quoted as saying that there would be no escape from the impact of climate change policies and green technologies for oil and gas companies.
However, in a move which indicated that it was either not apprised of the developments in the global economy or was deliberately refusing to key into them, the Federal Government earmarked a whopping N60 billion for oil exploration, in the 2016 budget. But the days of ready oil wealth  and its attendant complacency and mental indolence are far gone, with the result that Nigeria is quite simply flushing  N60 billion down the drain. Such money could have  been channelled, for instance, into the production of solar panels. We urge the federal and state governments to come to grips with the reality of the post-oil era, think smartly, and act fast. The consequences of failure are too grim to contemplate.