FG rolls out new audit format for MDAs'**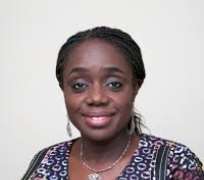 As part of the present administration's goal to cut cost in all public agencies, A one day sensitization programme organized by the Presidential Initiative on Continuous Audit (PICA) was held on Tuesday in Abuja, for relevant stakeholders in government agencies, to cut personal and overhead cost.
Head of service, Winifred Ekanem Oyo-Ita, in her paper address, praised the present administration for its commitment saying that such emphasis on transparency, robots and accountability in conduct of government business as not been undertaken before now.
"The Presidential Initiative on Continuous Audit (PICA) helps to identify distortions, abuses, violations and errors in Administration and management of affiars and financial resources at an leary stage for prompt corrective action." She explained.
PICA Secretary, Mohammed K. Dikwa said that the initiative would help government organisations to checkmate their budgets.
"The initiative involves holistic assessments of MDAs' financial controls and risks, conduct of spot checks of receipts and payments, ensure compliance with extant rules and regulations and making recommendations for improvement in service delivery by blockages and curbing wastages."
Dikwa explained that the introduction of the initiative by the Minister of Finance, was based on a mandate given by the President Buhari Muhammadu earlier in the year.
He said at the moment PICA is focusing primarily on Payroll Cost and Revenue Management but are not limited to these but would also look at areas on personal cost management, overhead cost, pensions and gratuity cost, debt servicing, capital cost, capital supplementation, service wide vote, revenue management, and others.
The Accountant General of the Federation. Idriss Ahmed, said all public officers should evaluate themselves.
" there is need for general re orientation of all and sundry especially in the way and manner government business is conducted so as to mitigate the adverse effects of recession on the economy."
He explained that the PICA was is not taking over the job of the OAGF but rather a complimentary to achieve the objectives of the internal audit functions.
"PICA is simply a complimentary organ for reaslizing the established objectives of the Treasury internal audit functions."