Presidency Monitors Southwest APC Leaders over Anti-Party Activities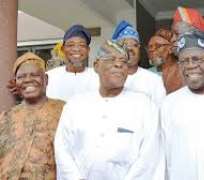 Leaders of the All Progressive Congress in the South West are under close watch over alleged anti-Party activities, feelers from the State House has revealed.
Sahel Standard was told that meetings , contacts and activities of some APC leaders in the zone are been closely monitored with a view to document existing reports of moves injurious to the interest of the party.
The issues involved include Ondo state election, Ekiti politics and happenings within the APC in Osun state.
"Reports are been compiled . We know of contacts with PDP and other parties in the zone by some of our members.
The Presidency views with all seriousness this development.Sanctions will apply definitely ", an official in the know told our reporter.
An open link that now exist between some APC/PDP/AD members in the zone is reported to have been fully documented even though no names are been mentioned for now.