The Nigerian National Association congratulates all Nigerian Awardees at The Voice Achievers Award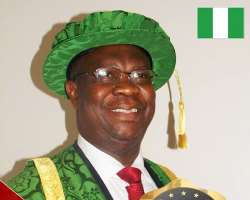 The Nigerian National Association congratulates all Nigerian award receipients at the Voice Achievers Award on the 21 October, 2016 in Almere-The Netherlands. The President of the Nigerian Community in The Netherlands, Chief Mrs Evelyn Azih urged all Nigerians in the Netherlands to be hard working as they will one day be rewarded with such recorgnition. She assured them that those that strive for excellence will always be rewarded. She also quoted Michael Syed. "Excellence is about stepping outside the comfort zone, training with a spirit of endeavour, and accepting the inevitability of trials and tribulations, progress is built, in effect, upon the foundations of necessary failure". She emphasized that the Award was a well deserved award because they were given to those that truly worked for it.

The President also commended the Voice Magazine, founded by a Nigerian for organizing this mind blowing event and encouraged them to keep on projecting the Image of Nigeria and Africa in The Netherlands and Europe. In her congratulatory message, she implored all Nigerians residing in The Netherlands to be patriotic and to always put Nigeria first in whatever they do.
Chief Mrs Evelyn Azih President Nigeria National Association, The Netherlands