Nigeria Police to setup Forensic and Cyber crime Unit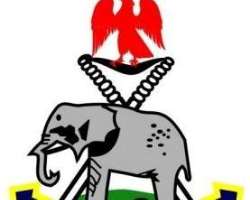 As part to its duties to fight crime, the Nigeria Police Force as embarked on a 2-day workshop on forensic and cyber crime investigation, which would strengthen the new Forensic and Cyber crime Unit.
The Inspector General of Police, who was represented by Alhaji Usman Sheu Alli, AIGP intelligence, said that the training demonstrates how committed the NPF was in tackling cyber crime.
He said that the advent of criminals breaching loopholes in cyber technology to commit crime, devoting their energy and resources to beat the system both locally and internationally, has given rise to the Nigeria Police Force to put this training to equip it's ranks to tackle this surge of criminality.
"Criminals are constantly looking for ways to take advantage of the loopholes in the new Cyber technology. They devote more energy and resources into committing national and international crime that are difficult to prevent and detect."
"We are building on existing forensic and Cyber crime facilities in order to successfully tackle the menace of this complex crime that respect no boundaries."
He spoke on the multidimensional challenges facing policing Cyber crime globally, from instantaneous crime, due to high Internet speed, to distance, which as no barrier, "Criminals can operate thousands of miles away from where the victim's are located"
And finally rate of criminal activities.
"Compared to traditional crime, ICT has made it possible to rob hundreds of banks in less than and hour, while the perpetrators seats comfortably in their home or offices."
He said the NPF is committed to work with Advisory Council Office, ICT organizations, International Communities and the citizens to find a lasting solution to Cybercrime.
Speaking at the lunch of the forensic and Cyber crime investigation unit and training, Prof. Olu Ogunshakin, Technical advicer to the IGP, DFID, said that the country looses N127 billion Naira to cyber crime annually, and this in turns sabotages the economy.
"The impact of cyber crime on Nigeria is so vast that annually we loose about 127 billion naira to criminals that use internet to sabotage the economy. In essence I think this would continue to rise until we come together to curb the menace."
Prof. Ogunshakin said that ensuring proper public awareness of the impact of cyber crime was one of the ways to curb the menace. And also to collaborate with international community especially with countries who have experienced this crime surge.
The Two- day training which is in partnership with both national and international bodies from the United Kingdom and United States of America, the Department of justice and the Nigeria Police Force International Partnership office, would look into areas such as; how to conduct reactive and proactive Internet investigations; scientific police investigation processes; policing Cyber terrorism; how to manage digital forensic laboratory.