Achieving The Goals Of Vision 2020 Programme In Nigeria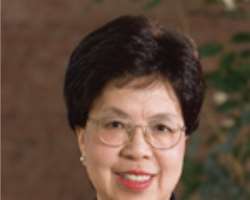 RIGHT- VISION 1
ACHIEVING THE GOALS OF VISION 2020 PROGRAMME IN NIGERIA.
VISION 2020 OR THE RIGHT TO SIGHT is a global joint initiative of the United Nations World Health Organization (WHO) and the International Agency for the prevention of Blindness(IAPB). It was launched in 1999 with the sole aim that, nobody in nations around the world is needlessly visually impaired and those blind or with unavoidable vision loss must be rehabilitated by government so that they can achieve their full potential in life.
The fourth World sight day(WSD) global action plan(GAP) put up by IAPB and supported by health committee of members in each nation of the world, is to create awareness and sensitize governments and people for the global success of the right to sight programme before the target date of year 2020.
The annual International WSD celebration comes up on 13th October of every year. The theme for this year's WSD celebration is "Stronger together."
Blindness or eye disability has been a problem with mankind since creation. The Holy Bible historically recorded it that Jesus Christ, more than 2000 years ago divinely healed many blind people .
M/F
RIGHT - VISION 2
In today's age of technological advancement, people with eye problem who desire to regain their sight to avoid blindness or visual impairment, are advised to consult eye specialists in hospitals for early diagnosis for prompt and appropriate treatment.
Blindness is defined as the inability of a person to perform a task for which eye sight is essential. The eye the English adage says, is the light of the body. Blindness leads to poverty, as many with visual limitation cannot find employment to support themselves , live a productive life and provide for their families.
Many in Nigeria today, suffer various degrees of visual impairment that may lead to blindness without their knowing it. Experts have reported that Glaucoma is the most common cause of irreversible blindness globally. In the new millennium technology race, many eye disease(s) that cause blindness can be prevented or treated if they are brought to the hospital for early diagnosis.
M/F
RIGHT - VISION 3
Human error in diagnosis and improper treatment again, can render a patient blind for life. Of the world's total 285 million people that are visually impaired, Nigeria with a population of about 140 million people , has about 4.25 million visually impaired people of which about one million in the age bracket of 40 years and above are blind.
Blindness in adults and children are said to be globally caused by incorrect refractive error of far or near sightedness which can be moderate or severe and can be easily corrected if diagnonized early to restore normal vision using eye glasses, contact lenses or refractive surgery.
It is reported that in Nigeria and other nations around the world, smoke, genetic factors and systemic diseases are the major cause of visual impairment, while in industrialized and developed nations of the world, Cataract is the leading cause of blindness.
It is reported that in low income countries of the world, a large number of blind or visually impaired people live in rural areas. Many of them are uneducated and are usually deprived of the benefits of modern medical research innovations because they do not have access to prevention and eye care services.
M/F
RIGHT - VISION 4
The life style and the type of food many eat also have great effect on their eyes or vision. Eye specialists however advice that adults who are 40 years and above must visit the hospital for regular eye screening as this is the time when early signs of disease and changes in vision may start to occur.
People are advised to protect their eyes from Ultra violet(UV) light by using Sunglasses, also proper protection of the eyes is necessary during outdoor sports or games like Hockey, Baseball, during home repair works, Industry welding work and Farm work.
It is important that patients must know their eye health care providers to maintain healthy eyes. Health care service providers in Nigeria must work as a team, network and collaborate efforts to make sure government eye health care programme eliminate or reduce the agony many blind or visually disabled people in the country suffer.
M/F
RIGHT-VISION 5
In this year's WSD celebration, the media in Nigeria are called upon to intensify public awareness to sensitize government, inform and educate the people in cities and villages to enhance the global campaign for Vision 2020. The campaign must involve traditional rulers, policy makers, Schools, Social centers, Market places, Churches and Mosques to reach youths, adults and rural families
Doctors and eye care personnel are called upon to shun their inhumane attitudes to eye patients in hospitals, show compassion and treat them with dignity and respect. Governments, particularly in low income countries of the world are called upon to equip and maintain existing rehabilitation centers and establish more centers for blind people. More schools should be built, teachers trained and modern facilities must be provided for the education of blind people in developing countries of the world.
Nigerians are called upon to change their negative attitude and behavior towards the blind or people with eye disability, they must be supported and assisted in whatever way they can to make life worth living for them.
M/F
RIGHT-VISION 6
In Nigeria, apart from privately owned health care centers in cities and towns well managed and affordable only by the rich people, many government public hospitals that charge low consultation fees, have very small number of trained eye care specialists / personnel, poor drug supply and limited hospital facilities for quality eye care services. Many government hospitals in Nigeria have no modern eye care facilities and where they are available many difficult to operate for the staff and large number are not maintained.
To achieve the aims and objectives of Vision 202020 in Nigeria, the government must adequately fund Eye Health care services, equip the hospitals with relevant drugs, provide appropriate working facilities, train more specialists and personnel and make efforts to retrain the existing ones to update their knowledge and skill. Hospital management board at federal or state levels established in all states in the country must make sure hospital staff manage and maintain hospital facilities appropriately.
Disclaimer:

"The views/contents expressed in this article are the sole responsibility of the author(s) and do not necessarily reflect those of The Nigerian Voice. The Nigerian Voice will not be responsible or liable for any inaccurate or incorrect statements contained in this article."
Articles by Babatunde Joseph Oduntan