Governor Ben Ayade Incorporates Callywood And Appoints Egor EfiokTo Run It: Read Her Casting Call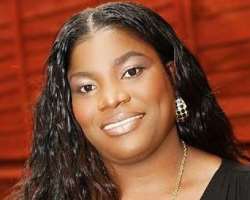 Governor Ayade has just incorporated Callywood and has appointed Hollywood Meets Nollywood Cross River State filmmaker, Egor Efiok, to run it.
We reported here a few months ago that Egor won an Award Of Excellence in Hollywood and shared photos of her award and the event.
We are pleased to see that Governor Ayade really does have a sharp eye for talent and are excited to see how she handles it. Read her message below to Cross Riverians who want to be a part of Callywood.
For those who may not have heard of Egor Efiok, please click on the link below to read her full profile.
My name is Egor Efiok and I have just moved down to Calabar to take charge of Callywood.
I am here with some of my team from the UK and USA, respectively, to help discover and make stars here in Cross River State.
Many of you know about Hollywood Meets Nollywood film, Turning Point, and how I cast 2 Cross River State actors in it (Igoni Archibong and Ebbe Bassey) with Igoni playing lead alongside all the Hollywood actors. Igoni went along to win 2 Best Actor In A Leading Role Awards and travelled back to the US to receive his NAFCA trophy. I did a similar casting call before the shooting of Turning Point and that was how I discovered Igoni. This gave me the inspiration to keep trying to discover more stars in Cross River State and thankfully, our action Governor, His Excellency Ben Ayade, has an even larger vision for you all.
I am here with my team to train new actors, cinematographers, scriptwriters etc to international standards and this is a casting call for everyone in Cross River State who is talented and has never been given a chance. I am here to give you that chance and am very easily accessible. I want Callywood's answer to James Bond! I want Callywood's answer to Dracula! I want Callywood's answer to Samuel L Jackson! I want Callywood's answer to Jamie Fox!
I want Callywood's answer to Meryl Streep! I want Callywood's answer to Leonardo Di Caprio! I want Callywood's answer to Game Of Thrones! I want Callywood's answer to Oscar Award Winning scriptwriter David Seidler! I want Callywood's answer to Steven Spielberg!
I want Callywood's next best cinematographer! I want Callywood 10-year-old method actors! I want Callywood soulful actors! I want Callywood child actors! I want Callywood musical actors! I want Callywood stunt actors! I want Callywood elderly actors! If you are that person, I am here for you and will fully train you. All I want from you is talent and myself and my talented team will do the rest.
To inspire you further and to bring out the best in you, I will collaborate with Hollywood on every Callywood film that we make and ensure that the Callywood stars stand out and are recognised and acknowledged internationally. If you have watched Beast Of No Nation with Idris Elba playing a support role to the lead 12-year-old Ghanaian actor Abraham Attah, you will get my drift. This is your chance to prove that you have it in you.
I have several films written for Callywood right now and am ready to shoot. I just need you talented Cross Riverian stars. Let us flood the market with Callywood stars! Let's go there!!!
Auditions will take place at my office at Tinapa studio this Saturday, 28th May 2016. I look forward to meeting you all.
Much love and God bless,
Egor.
Egor Efiok (Hollywood Weekly Magazine Film Festival Award Of Excellence Recipient; CRSMA Merit Award For Best Diaspora Movie Producer).
CO-PRODUCER, Turning Point & Unge's War.
PRODUCER, The Secret Princess Animated Movie.
PRESIDENT, Professional Filmmakers Of Nigeria (PFN).
CEO, E4 PR Productions (AAMMA Award Winner Of Best Entertainment, Artiste Management & PR.)