Philips Announces Global Partnership With World Heart Federation
…Furthering Its Commitment To The Prevention, Diagnosis And Treatment Of Cardiovascular Disease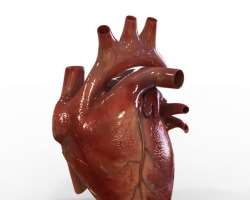 Amsterdam, The Netherlands – Leading health technology company, Royal Philips (NYSE: PHG, AEX: PHIA), has announced a new partnership with the World Heart Federation (WHF) to help people better manage their heart health. Philips' objective is to encourage the public to take personal responsibility for leading heart-healthy lives and raise awareness about cardiovascular disease (CVD).
"Philips is dedicated to providing personalized, integrated cardiology solutions with a focus on prevention, diagnosis and treatment. Our new partnership with the World Heart Federation is an important element of our commitment to drive prevention of CVD by making clear the risk factors associated with cardiovascular disease and to help people, including Nigerians, make better choices and develop healthier habits for life," said Carla Kriwet , Business Leader of Patient Care and Monitoring Solutions at Philips.
CVD is the leading cause of death worldwide, resulting in more than 17.5 million deaths in 20151 and accounts for more costs than any other chronic illness. In fact, the picture is the same in Nigeria with seven per cent (7%) of deaths attributed to CVD amongst a population of over 160 million2.However awareness levels about the disease are low; over 50% of Nigerians are unaware of CVD and 77% are not concerned about personally being at risk of the disease3.
Yet, most cardiovascular diseases can be prevented by changing behaviours and eliminating risk factors. The recent Future Health Index commissioned by Philips shows only 39% of cardiology healthcare professionals believe their patients have the tools required to better manage their own heart health effectively. As a leader in the prevention, diagnosis and treatment of cardiovascular disease, Philips believes that providing people information to make healthier choices and establish healthier habits is key to ongoing healthy hearts.
As a result, Philips has launched myheartisunique.com , an online educational hub designed to drive awareness of preventing CVD through healthy living. With over 86 million internet users in Nigeria4, Philips hopes to use this medium to provide CVD prevention education to Nigerians. The hub will feature expert interviews; questions for patients to ask their cardiologist; information on living with CVD including early warning signs; and lifestyle-related content such as exercise tips and heart-healthy recipes. The online platform also allows visitors to create a picture of their unique heart using the Facebook app.
Philips also has innovations that can help clinicians treat cardiovascular disease by speeding detection, diagnosis and treatment, driving more effective recovery and home care, and encouraging prevention and healthy living. Digital technologies are empowering people to take more control of their health and lead healthier lives. Data and connected solutions help deliver the relevant information at the right time – enabling healthcare professionals to make first-time right decisions, achieve better outcomes at lower costs, and facilitate care models that put patients at the centre of care.
Thanks to advances in imaging and monitoring technologies, combined with rapid development in digital health data and cloud computing, Philips is leading the transformation of the healthcare industry and creating highly integrated, personalised care with better outcomes at lower costs.
"Heart health is at the heart of all health. When you look after your heart it means eating and drinking well, exercising, stopping smoking... all the things that make you not only healthier, but also feel good and able to enjoy your life to the fullest," said Johanna Ralston, CEO, World Heart Federation. "Our partnership with Philips brings a unique perspective given their clinical expertise and insights into consumers. Together we support the World Health Organization's goal of reducing premature deaths from cardiovascular disease by at least 25% by the year 2025."
For further information, please contact:
Radhika Choksey
Philips Group Communications - Africa
Tel: +31 62525 9000
E-mail: [email protected]
About Royal Philips
Royal Philips (NYSE: PHG, AEX: PHIA) is a leading health technology company focused on improving people's health and enabling better outcomes across the health continuum from healthy living and prevention, to diagnosis, treatment and home care. Philips leverages advanced technology and deep clinical and consumer insights to deliver integrated solutions. The company is a leader in diagnostic imaging, image-guided therapy, patient monitoring and health informatics, as well as in consumer health and home care. Headquartered in the Netherlands, Philips' health technology portfolio generated 2015 sales of EUR 16.8 billion and employs approximately 69,000 employees with sales and services in more than 100 countries. News about Philips can be found at www.philips.com/newscenter .
About the Future Health Index
Philips undertook original research to understand the perception towards connected care and the role it plays in the future of healthcare. The study, which will be run annually, included both quantitative surveys and qualitative in-depth interviews. These were conducted from February-April, 2016 in 13 countries. In partnership with an independent global market research firm, a survey was fielded from February 24, 2016 to April 8, 2016 in Australia, Brazil, China, France, Germany, Japan, The Netherlands, Singapore, South Africa, Sweden, UAE, U.K. and U.S. in their native language. A combination of online, face-to-face (computer-assisted) and phone (computer-assisted) interviewing was used to reach a total sample of:
2,659 healthcare professionals (those who work in healthcare as a doctor, surgeon, nurse practitioner, registered nurse, licensed practical nurse or nurse across a variety of specializations)
25,355 adult patients (those 18 years old or older who have visited a healthcare professional in the last three months)
About 200 healthcare professionals and 2,000 patients were surveyed in each country (with the exception of UAE which was 1,000).
References:
World Health Organisation. Noncommunicable Diseases, 2015. http://www.who.int/mediacentre/factsheets/fs355/en/
World Health Organisation. Noncommunicable Diseases Country Profiles, 2014. Nigeria. http://www.who.int/nmh/countries/nga_en.pdf
Nigerians Unaware of Rising Rate of Heart Disease in the Country.
Nigeria Internet Users Statistics. http://www.internetlivestats.com/internet-users/nigeria/