CBN prioritises price stability, woos investors for growth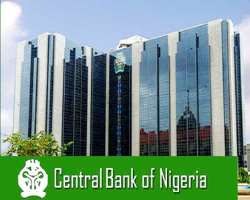 The Central Bank of Nigeria will pursue price stability as an anchor for economic growth and attract foreign investors as the country battles recession and rising inflation, its governor said in a magazine interview.
In September the bank left its benchmark rate at 14 percent, resisting calls from the finance minister to lower borrowing costs to help the government borrow more domestically without increasing its debt servicing costs.
It has said it will keep interest rates tight to attract foreign currency and resolve a chronic dollar shortage brought on by a slump in oil prices.
"The central bank does not reckon that curbing inflation, attracting foreign investors and supporting growth are mutually exclusive objectives," Governor Godwin Emefiele told The Banker magazine, in the interview published on Saturday.
"The bank will continue to ensure that its decisions not only consider price and financial system stability, but also issues of employment and growth."
The central bank has said policymakers will need to act together on fiscal, monetary and trade policies to jump start growth, and that interest rate cuts alone will not help pull Nigeria out of its first recession in 20 years.
Past rate cuts have not spurred credit growth as the banking system did not respond to the move, the bank said.
Rising inflation – which hit a more than an 11-year high of 17.6 percent in August – was not due to excess money supply but was the result of government policies that included a hike to electricity tariffs and fuel prices and a currency floatation which meant the naira fell 30 percent in one day.
Nigeria's National Economic Council, composed of former presidents and state governors, has urged the central bank to introduce "special monetary policy dictated by consumer price and exchange rate".
Emefiele said he was optimistic about the economy despite the headwinds. The government has tripled spending on infrastructure in this year's budget while widening the tax base to generate income. However securing foreign loans to support the budget will be key, he told The Banker.
The African Development Bank's (AfDB) board will this month consider approving a first, $1 billion, loan to Nigeria to cover this year's budget deficit, its president, Akinwumi Adesina, said last week. - Reuters.