The Bastardisation Of 'Doctor' As A Professional Designation In Nigeria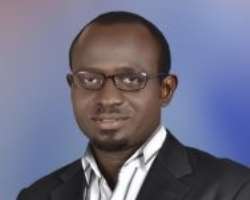 I wonder if there is any professional appellation or title that has been abused in Nigeria more than the title 'doctor'. From the herbalists who sell their 'NAFDAC approved' herbal concoctions on our streets and market places to the quack 'doctors' who impersonate medical doctors.
Everywhere in the country, one is confronted with a barrage of 'doctors' who treat all forms of ailment. A greater number of Nigerians believe that anybody answering a doctor, at least within the health sector, is a medical doctor more than those who are truly knowledgeable about the professional and ethical dynamics leading to someone being conferred with the title of a medical doctor.
In an interesting fictionalised scenario, in Chimamanda Ngozi Adichie's Half of a Yellow Sun, one encounters a situation where a neighbour brought her child, having an acute exacerbation of Bronchial Asthma, to her neighbour whom everybody knew as 'doctor'. Unbeknown to the poor woman, the 'doctor' was simply an academic doctor (i.e. a PhD holder in a field other than medicine).
The poor man, whose academic title was grossly misrepresented and subsequently misconstrued, simply looked on in rueful consternation while the woman on her part could not hide her annoyance when the reality dawned on her. Such a scenario although taking place in a perfectly crafted prose work is not lacking in real life except that in Nigeria that PhD holder might try to resuscitate the child with the asthmatic attack not minding its attendant mortality all in a bid to save his face.
And should the child die, people will quickly tell different versions of the story of how it was the 'will of God' as if God wishes death to everybody on a daily basis. Worst still, others may resort to blaming Nigerian medical doctors the moment the news filters around that a 'doctor' tried to resuscitate an Asthmatic patient with little or no attempt to verify if indeed it was a medical doctor that did the job.
While the above scenario can be forgiven, given the prevalence of ignorance and illiteracy in the land, it becomes rather worrisome that other people within the health sector often exploit the ignorance of the teeming Nigerian masses to attach the same title to their portfolios. As if this is not enough, the National University Commission (NUC) recently approved the doctor of pharmacy (D.Pharm/PharmD) programme for the pharmacists. Similarly, the medical laboratory scientists under the aegis of Association of Medical Laboratory Scientists of Nigeria (AMLSN) led by their National President, Alhaji Toyosi Y. Raheem on the 22nd of September 2016 paid a courtesy visit to the NUC Executive Secretary, Professor Rasheed Abubakar Adamu, with some far reaching demands among which is the adoption of MLSD (Medical Laboratory Science Doctor) curriculum and the subsequent approval of a faculty status for the Medical Laboratory Science course in Nigeria.
This is happening at a time when every health worker presents himself or herself as a doctor to his or her unsuspecting patients. Every medical laboratory scientist in the private health sector is a medical 'doctor' since they prescribe drugs for their patients with impunity and reckless abandon.
A short visit to any pharmaceutical shops usually reveals situations in which patients are made to lie in make-shift beds where they receive intravenous fluids and medications while those in our tertiary hospitals are shouting 'international best practices' all because they want to take over the control of our health sector.
If these people are already answering and practising as doctors when their certificates say otherwise, one would naturally wonder what will be the fate of the entire health sector upon the approval of PharmD, MLSD, NurseD, RadiographyD, (et cetera) programmes by the NUC. The pertinent question is: Why does everybody in the health want 'doctor' to be attached to their names? What is even so special in being called a doctor? The answer can be summarised as follows: low literacy level, a poorly regulated health sector and inferiority complex on the part of those who wish to be so-called. Nigerian literacy level stands at about 61.3% yet what is seen every day is a case of people bereft of basic logic and reasoning. Even most of the educated ones lack the mental forte to appreciate simple logic. Could this ugly trend be also attributed to the failed educational system in the country? Why should people feel comfortable being dressed in 'borrowed robe,' to use the words of Macbeth? Little wonder then that a lot of seemingly educated and highly respected members of the Nigerian society are constantly being hoodwinked and brainwashed by swindlers including fake religious leaders. Even among the educated ones, anybody answering a doctor in the health sector is seen as a medical doctor whereas the uneducated ones believe that being called a doctor both in and outside the health doctor means that the individual so-called is a medical doctor.
During my recent visit to Zone 9 Police Headquarters in Umuahia, Abia state, I saw a man who was hawking some herbal concoctions. My uncle who is a high ranking police officer was trying hard to convince me to pick one of the products. According to him, the product was very good as he claimed to have used it many times. I was greatly bemused when he went ahead to tell me that I should patronise a fellow 'doctor'. What baffles me most is the fact that my uncle did not only enter the police force as a graduate but has also gone ahead to acquire other postgraduate certificates and trainings, yet he sees nothing wrong in a herbal medicine vendor attaching 'doctor' to his name. Perhaps I would have remained calm but when he said that the drug was produced by my fellow doctor my blood boiled with rage. It was then that I told him that I needed not check the biography of both the producer and the vendor to authoritatively tell him that they were not and would never be medical doctors because at least medical ethics prevents members from vending drugs on the streets whether orthodox or trado-medical. Most worrisome is the false health information peddlers of such herbal concoctions dish out to members of the public. The Nigerian public is constantly being harassed by charlatans who hawk and dispense their 'drugs' unrestricted. It is indeed unfortunate that Nigeria has become a country where anything goes.
While one may think that my uncle was the only educated person who believes that herbal concoction peddlers are also medical doctors because they attach 'doctors' to their names in order to hoodwink their victims, but events have shown that there are very many other educated members of the public who do not equally know the difference between fake and real medical doctors. For instance, a classmate of mine who served in Gombe State as a National Youth Service Corps member once told me how their Zonal Inspector (ZI) and her husband were being managed for their eye problems by an optician whom the ZI always addressed as 'doctor'. Although the young man was not even an optometrist much less an ophthalmologist as to deserve the inclusion of 'doctor' to his name, he proudly acknowledged the appellation as if his life depended on it each time people called him 'doctor'. One could imagine the fate of less educated Nigerians in a situation where an NYSC Zonal Inspector, who has unfettered access to all information concerning all the corps members in her zone, still mistakes an optician for a medical doctor. What would happen to the generality of Nigerians when all other professionals within the health sector officially have 'doctor' attached to their first degrees? Even the optometrists, the 'doctor' attached to their names is still a subject of controversy in many quarters.
Accordingly, quacks having discovered the parallel supervision of our eye clinics, have fully gone into the profession, converting patients' low visual acuity to blindness. The ophthalmologists in the neighbourhood may think that the eye clinic is owned by an optometrist while the optometrists in the neighbourhood would believe that the eye clinic is owned by an ophthalmologist and the impunity goes on. As at this moment, there is no specific regulatory body to control the opening of our eye clinics. Hence, quacks have come in to fill up the lacuna. This scenario is similar to the case where everybody wants to answer a doctor. With the health sector so poorly regulated, and if one would sit down to verify all the faculties offering health services, one would be shocked by the sheer number of quacks or those usurping services they were not trained for, which in any case would outnumber the genuine ones. Sometimes, even some optometrists, who questionably answer doctors, go ahead to operate on their unsuspecting patients. This is further aggravated by the fact that the patient might never know that the 'doctor' is merely an optometrist and not an ophthalmologist. If my friend, a medical laboratory scientist, could lie not only to his fiancée but also his in-laws that he was a medical doctor and he went ahead to marry the lady undetected, then these Pharm.D, NurseD,MLSD etc programmes will provide alternative ways of 'officially' producing another set of 'medical doctors' in Nigeria. I will describe our current health sector as a laissez faire sector which is completely deregulated. In this case, somebody can walk into a pharmacy shop and buy drugs without a doctor's prescription no matter the therapeutic index of such drugs. Worst still few patients who only managed to go to the hospital continue to use their former prescriptions to buy drugs from the nearest pharmacy shops without recourse to the fact that doses of drugs are adjusted according to patients' responses. The pharmacists who want to increase their daily sales will never advise these ignorant patients to go and get doctors' prescription or better still tell those coming with old prescriptions to go back to their doctors for new prescriptions. When I first heard of international best practices, I thought it was intended to correct these anomalies. But time has shown that such a lofty slogan was merely another strategy of 'change agents' in the health sector like JOHESU who are guided by pecuniary interest and the quest to wrest power from the medical doctors.
At the risk of sounding repetitive, it is a truism that inferiority complex is the major causative variable that pushes some health professionals who are not medical doctors to insist that they should be addressed as one. While Mark Zuckerberg was in Lagos, he was introducing himself simply as 'Mark' but if he were a Nigerian he would have attached a long string of titles to his name. Was it not during my first year at the Nsukka campus of the University Of Nigeria (UNN) that I came across a door with an inscription 'Prof Engr. (Dr) xyz'. I just decided to use 'xyz' to replace his proper name to protect his true identity. To an average Nigerian, it does not matter if Prof Engr. (Dr) xyz eventually retires without inventing or producing students who invented anything. Thus, a man of God who was an invited speaker in a crusade refused to mount the podium when called upon for no other reason than the fact that the moderator of the programme forgot to attach 'doctor' to his name? But when someone who probably had had a firsthand experience of the man's penchant for titles corrected the 'anomaly' by adding 'doctor' to his name, the same 'man of God' mounted the podium beaming with smiles. The amusing side of the whole scenario is that the very 'doctor' he bandies about could have been either self-awarded or the Doctor of Divinity awarded by some mushroom bible training colleges. In the first place, why would medical laboratory scientists, pharmacists, nurses, radiographers, dieticians, mortuary attendants, security officers et cetera under the umbrella of Joint Health Sector Unions (JOHESU) want to be addressed as doctors if not inferiority complex? Why will they not learn from Pastor Chris Oyakhilome who despite having obtained a PhD and other postgraduate qualifications still prefers to be addressed as Pastor Chris Oyakhilome, PhD in line with what is obtainable globally? Even some of us , the medical doctors, hide that title because we know it comes with responsibilities. In fact, why will a man wish to be called a doctor publicly when he knows that the moment he goes to the market to buy anything the sellers will increase their prices since they do not expect a 'whole doctor' to complain about lack of money. At times, we are compelled to buy goods at exorbitant prices just to save our faces and respect the honour attached to our profession. This often makes us end up being cheated by those traders. Thus, if even medical doctors sometimes choose to simply go with their given names without attaching doctor to their names what then is the reason behind all these inordinate quest for all paramedical courses to start producing 'doctors' if not to parade themselves as medical doctors before their 'patients' ? If not inferiority complex, why should we have West African College of Nurses which is modelled on a pre-existing West African College of Surgeons/Physicians? Is it only in West Africa that nurses are found? Now, should we attempt to change the name to African College of Surgeons/Physicians, the nurses would immediately start clamouring for a similar institution like African College of Nurses .Why all these imitations? Why can't these professionals show uniqueness and be proud of their professions and titles? The next thing, they will cite few countries that are still experimenting as their international best practices. It is a question of time, professional titles such as pharmacists, radiographers, physiotherapists, medical laboratory scientists, nurses et cetera will go into extinction in Nigeria, we will then have 'doctors' in: our pharmacy shops; radiography units; physiotherapy units; nursing units et cetera .I will not waste time on the proposed National Postgraduate Physiotherapy College of Nigeria modelled on the already existing National Postgraduate Medical College of Nigeria. Will anyone convince even a child that all these imitations are not due to inferiority complex? Let our medical consultants today change their titles to 'Attending' just like their American counterparts, the quest for consultancy levels for other health workers will immediately die a natural death or they will immediately change their quest from being called 'consultants' to being called Attending too.
Consequently, my advice now goes to NMA and her affiliate bodies at the national and state levels. There is a saying among the Igbo people that if the drummer changes his tune, the dancers must change their dance steps. In other words, we need to have Public Relations Office at the national level that will ensure that Nigerians are properly enlightened through regular radio and television jingles, newspaper adverts (both print and online), use of traditional institutions, outreaches, etc. We should not sit down and watch some people destroy the practice of medicine in the country. Nigerians should be informed that not everybody who wears a lab/ward coat, puts stethoscope in his or her vehicle or answers 'doctor' is indeed a medical doctor. We should clearly tell Nigerians that medical doctors neither produce herbal concoctions nor do they peddle herbal concoctions on the streets. These self-acclaimed 'medical doctors' should be reported to the police and the NMA for proper sanctioning. Any non-medical doctor, who treats, intends to treat people or behaves in way that does not clearly distinguish his or her duties from that of a certified medical doctor should be arrested and prosecuted. There should be a national database where patients can easily verify the authenticity of anybody who claims to be a medical doctor. Also, all state chapters of the NMA in conjunction with their affiliate bodies should be proactive as to have functional websites and ensure that the information of all medical doctors in their respective states are regularly updated, with each doctor's picture clearly shown to avoid any impersonation.
This will help to put a distinction between true medical doctors and the newly crowned 'doctors' by the NUC. This will eventually help the majority of Nigerian patients to distinguish between a true medical doctor and the one who tries to hide under what seems to be an administrative faux pas to have 'doctor' attached to his or her name. Perhaps also, when such is done, the much-touted international best practices will be applied by the nurses, pharmacists, radiographers, etc, since they will be compelled to answer their real names or make do with titles that truly capture their professional trainings and duties.
In a situation where a non-medical doctor posing as a medical doctor is asked by his or her 'patient' if he or she is a medical doctor or a non-medical doctor, and if the non-medical doctor claims to be a medical doctor when he or she is not, the patient can easily find out through an online verification system that the 'doctor' is not a medical doctor. This will discourage others from continuing in this ugly practice of impersonating medical doctors.
Furthermore, a bill also needs to be sponsored and subsequently passed into law that everybody answering a 'doctor' in the health sector must clearly specify the type of degree he or she possesses. This is because any medical mismanagement by these NUC newly crowned and ordained 'doctors' will be attributed to the Nigerian medical doctors.
Today, Nigeria lawyers have seals bearing the names of every lawyer and quacks are constantly being shown the way out but in the health sector more doctors are being created to come and misrepresent medical doctors. There was a time the UK had a similar challenge with respect to the issue of non-medical doctors insisting that they be called doctors but this was resolved by introducing the phrase 'medically qualified' into the UK medical lexicon to guide against any form of ambiguity or misrepresentation.
My position in this regard has been discussed in another article with the title 'Who Is Medically Qualified?' which I wrote when members of JOHESU in their characteristic manner laid an ugly siege against NMA by taking us to the court where they sought inter alia the 'proper' interpretation of the phrase 'Medically Qualified'.
In the said article, I made it clear that their suit amounted to what lawyers would call brutus fulmen (or an effort in futility) and today the National Industrial Court of Nigeria has vindicated me as we now know who is medically qualified. If we sensitise Nigerians on who is truly a medical doctor and how to identify the fake amongst us, with a working online verification system and functional phone numbers to call when in doubt, all paramedical professionals will humbly and respectively answer their true names and that will nail any further quest for NurseD, MLSD, RadiographyD et cetera.
Dr Paul John
Port Harcourt,[email protected],08083658038
Disclaimer:

"The views/contents expressed in this article are the sole responsibility of the author(s) and do not necessarily reflect those of The Nigerian Voice. The Nigerian Voice will not be responsible or liable for any inaccurate or incorrect statements contained in this article."
Articles by Paul John