Rotary Club Pledges $100m To Fight Polio In Nigeria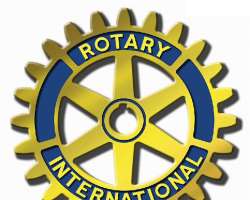 SAN FRANCISCO, September 25, (THEWILL) – The Rotary Club has pledged $100m to fight the resurgence of polio meningitis in the country.
This was revealed by Bisi Adegoke, Rotary Governor, District 9125, on Sunday , at a news conference in Ilorin.
He revealed that $33 million was contributed by Rotarians across the country while the remaining $66 million came from the rotary endowment fund adding that members of Rotary clubs across the country had never rested since the recent reported case of polio in Borno.
"Rotarians, who had never been to the north, are in the northern part of the country now vaccinating children against polio meningitis," he said.
"Nobody serves humanity than Rotarians. We commit our time, wealth to serve humanity."
Adegoke declared that the club would not relent until polio is eradicated from the country, assuring the public that the battle would be won by the organisation.
He listed water and sanitation, disease prevention, economic empowerment and maternal healthcare as the six cardinal areas of intervention by the organisation as the club would soon embark on surgical outreach in the country.
"24 surgeons of different specialisations are coming from India. It is going to be a week or 10-day long programme," he revealed.
"Eight surgical theatres with required facilitates would be needed for the outreach.
"Local doctors are going to be trained, while drugs would be supplied to some hospitals in the country.
"Rotary club would bring in some equipment for the outreach and hand them over to the hospitals to be used for the surgical outreach."
Story by David Oputah