I'M BROKE – TYSON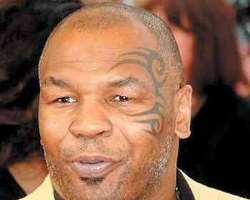 Former world heavyweight boxing champion, Mike Tyson
Former world heavyweight champion Mike Tyson has admitted he is broke.
The 43-year-old squandered ring earnings of more than $300m which led to him filing for bankruptcy in 2003.
Tyson told US talk show The View, 'I'm totally destitute and broke. But I have an awesome life; I have an awesome wife who cares about me.
'I'm totally broke. I had a lot of fun. It (going broke) just happened. I'm very grateful. I don't deserve to have the wife that I have; I don't deserve the kids that I have, but I do, and I'm very grateful.'
Tyson had a cameo in the comedy film 'The Hangover' last year and is now taking part in a reality TV show that follows him as he raises and races pigeons in New York.