YAR'ADUA COULDN'T HAVE LIVED LONGER – DOCTORS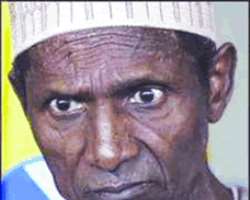 With a pall of mourning cast over the nation following the demise of former President Umar Yar'Adua, medical experts have debunked views held in some quarters that his decision to run for the presidency in 2007 and the stress of leading a diverse nation like Nigeria may have quickened his death.
Throughout the 37-month duration of his presidency, Yar'Adua was hobbled by regular withdrawals from view as he attended to his failing health.
The emerging reality graphically brought back memories of the dramatic telephone call his predecessor, Chief Olusegun Obasanjo made to him as he recuperated in a German hospital after slumping during the presidential campaign and was rushed to Europe in an emergency.
Many commentators had expressed strong misgivings about his decision to remain in the race when clearly his health could not withstand the rigours of hands-on leadership. Their concerns were soon borne when Yar'Adua began to make regular trips to Saudi Arabia for medical check ups and management of his condition under the guise of state or official visits or lesser hajj.
In the wake of his demise, notable doctors who spoke with Sunday Sun argued that being president didn't quicken Yar'Adua's death, stressing that the outcome was clearly in line with known prognosis of Churg-Strauss Syndrom, the medical condition they believe led to his death at 58.
'He wouldn't have lived longer if he had retired at the end of his tenure as Katsina State governor. I don't think activities in office really affected his health,' Dr. Sam Adebayo, Secretary of Lagos State chapter of the Nigeria Medical Association, told Sunday Sun in an interview.
He added: 'Some disease conditions would still take their normal course. They will still progress the way they are supposed to progress. He had the best of medical care - being flown from one part of the world to the other.'
Adebayo was however incensed by the fact that the late president had to be frequently ferried abroad for medical care when the country has 25 teaching hospitals that ought to have been properly equipped to handle all sorts of medical conditions.
Declaring the circumstance, which compelled Yar'Adua to seek treatment abroad as a negative on the country, Adebayo dismissed it as a shame on our health system, querying: 'How many nations do you see carrying their president from one country to another for treatment? This is a country where we have over 25 teaching hospitals with hundreds of professors and specialists, this is a country where we were carrying our President about all over the globe as if were are carrying Agege bread,' adding, 'It is a big shame.
We should look inwards and make sure we put our healthcare delivery system in a good condition. Was anything done for this man that couldn't be done in Nigeria? I mean it is a shame. At the end of it, after carrying the man all over the globe, we brought his corpse back. Did we achieve anything?'
Similarly, Dr. Emmanuel Enabulele, a surgeon and medical director of Joekem Clinic posited that holding presidential office did not really fast-track Yar'Adua's 'clinical course to the terminal stage' as he noted that the late president had been hospitalized like that for six months when he was Katsina State governor.
'The problem he had - Churg-Strauss Syndrome - was a progressive, immunological condition. May be he would have still died when he died; that is the truth about it. Besides, he wasn't a very effective president - everybody knows that.'
While generally agreeing with the positions of her Nigerian-based colleagues, Dr. Y. N. Eronmwon, a cardiologist and expert in intensive care medicine practicing in the United States added that being president had actually prolonged Yar'Adua's life.
'As a matter of fact, he lived longer because he had a lot of presidential privileges. From the presidential plane at his beck and call, going to most countries without having to get on the visa line, to getting the best healthcare money can buy in every part of the world, helped to further preserve his life than if he was an ordinary Nigerian citizen,' Eronmwon said.
She also dismissed the talk that the president died because he was brought home abruptly. Eronmwon submitted that he was brought home from Saudi Arabia in February because his case was medically irresolvable.
'He was not brought home abruptly. His treatment became medically impossible. It had reached a medical impasse. Nothing else could be done except for a miracle. Yar'adua died of multiple organ failure months ago. He was merely kept on the ventilator for that period because of two things: one, his wife insisted on leaving him on the ventilator hoping for a recovery.
These things are emotionally charged. It is not easy pulling off the plug on a loved one. Two, medically, there might have been some flicker of brain activity going on at the time. However, as the days and months went by the brain stem completely stopped functioning. He must have been checked by a medical doctor and it was probably discovered he had no gag or cough reflexes while being suctioned.
The late president had no cornea, oculocephalic or what is called the doll's eyes reflexes so he was pronounced dead. There is so much the body can take even with the vent you know,' she said. Moving forward from this point in Nigeria's political history, both Adebayo and Enabulele emphasized that the national leadership must work towards to a radical transformation of the health sector.
'Let us have a standard healthcare system that can take care of the kind of emergencies that necessitate people out of the country. Consider a situation where you have an emergency with the president and you are flying him across the Atlantic Ocean for a minimum of six hours. If it is an emergency that requires a 30-minute to one-hour immediate intervention without which the man would die, what would you do? That means we are not prepared for emergencies. That is a deficit in our health system. Honestly, we are stupid in this country. We are very stupid in this country.'
And for his colleague Enabulele the simple solution is that the people in political leadership of the country must recognize the need to invest massively in upgrading healthcare technology in use in the country.
'When new technology comes out, we should upgrade. We shouldn't be going overseas to bring in 'tokunbo' technology. We should catch up to the 21st Century - it is as simple as that. We shouldn't just put in a facility and leave it there; we must recognize that the technology we acquire has life span and naturally age with use. Therefore we should regularly upgrade our healthcare technology,' Enabulele said.