Kiss Daniel, Francis Duru, Charles Inojie, Others Headline Nollywood Film Festival Germany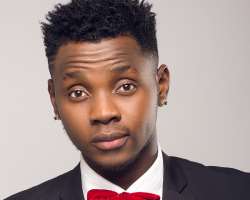 The German city of Frankfurt will come alive again as Nollywood Film festival Germany and its sister event Nollywood Europe Golden Award holds from Sept 8-10, 2016.
The yearly event organized by Ehizoya Golden Entertainment eV which includes film shows, interactions and networking by film makers and other entertainment and culture merchants will premiere a new movie Diplomatic strings shot in Germany and Lagos written and directed by Paul Julius Obomokhai and produced by Isaac Izoya and Queen Blessing Ituah for Ehizoya Golden Entertainment.
The 30 million naira production cost movie feature top Nollywood stars Francis Duru, Uche Ogbodo, Cassandra Odita, Gorge Eyo and Cynthia Agholor with German and American stars.
VENUE for the premiere;
SAALBAU Gutleut; Rottweiler Straße 32 (off Gutleutstr), 60327 Frankfurt am Main
3-mins walk from HBF - Central Train Station
Also to be screened is Henry Ozuluonye's The Stick
News of the upcoming event is all over European cities with fans of Nollywood planning to keep the date for what many believe has stamped its authority as a premier show that celebrates Nigerian films in Europe, honouring contributors to the progress of society apart from providing entertainment.
According to the Nigerian Representative for NEGA/NFFG, ace TV producer Kunle Aborishade, "top on the bill to grace the occasion is screen actor Francis Duru who will be joined by Charles Inojie by popular demand to anchor the NEGA Awards event. This is not Inojie's first time at NEGA. He was one of the first awardees in 2012 in Essen, Germany alongside Mona Lisa and Jackie Appiah among others.
Again, a delegation of members of Association of movie producers AMP including its Vice President Joy Chinasa Onyechere are also expected at NEGA/NIFF 2016
Continuing, he added that "Woju crooner Kiss Daniel who will be on his first tour of Europe courtesy of events master planner - Isaac Izoya (Cultural Ambassador), the President of Ehizoya Golden entertainment e.V, will crown all the efforts of all his fans with a super performance.
He would jam in some of other European cities after NEGA show where his latest album – MAMA has been nominated for NEGA Award. Already his female fans in Europe are bracing up to meet him live" He's expected to perform in Sweden, Italy, Paris and Belgium within two weekends Europe tour.
NOLLYWOOD EUROPE GOLDEN AWARDS gala-night
DATE; 10th September, 2016;
TIME; 20.30 PM Prompt Till Dawn!!!
VENUE; (Kulturzentrum Höchst, Palleskestr. 2. 65929 Frankfurt am Main)