An Award Winning Enugu-Born Event Planner—Princess Nwanne , Adichie, Sen. Ekwunife, Others Nominated For Int'l Igbo Women Award At London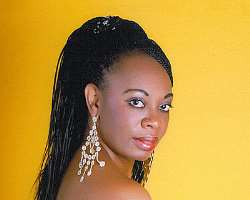 Nigerian born Princess Nwanne Campo has emerged as one of the nominees for Igbo women award by an Igbo London based organisation, International Igbo Women (IWA) Conference and AwardsGala Dinner 2016.
Best address as Her Excellency, Princess Mrs Nwanneka Peace Campo, and renowned in showbiz as Nwanne Campo, the award winning coat of many colours hails from Ukehe in Igbo-Etiti Local Government Area (L.G.A) of Enugu State.
The conference for the IWA event shall hold under the theme "Domestic Violence" on Friday 7thOctober, 2016 at Business Lounge, Central Library 187—197a High Road Woodgreen N22 6xd 10—12PM, even as their award/gala night takes place on Saturday, 8thOctober, 2016 at Dream Centre, Town Hall Approach Road, London N15 4RY 6—10PM.
According to Nena Ubani, the Founder of IWA, "An Igbo woman's strength and courage lies in her heritage. Igbo Women Award was established with the aim of recognising and appreciating Igbo women across the globe for their great achievement and work. Igbo women are known for their strength and resilience. They have continued to excel in all areas of life. Focus, drive, determination, ambition, passion, talent are just some of the characteristics that are embedded in this women we have chosen to honour in a celebratory way. This is the maiden edition".
Ubani further explained that Igbo woman is a woman of Igbo descent, one of the largest ethnic groups in Africa, a West African tribe of people predominantly found in the south eastern region of Nigeria, adding that their roots can be traced to the south eastern part of Nigeria, and "they are strong, courageous and industrious", and include any woman of Igbo descent with both or either parents from Abia, Anambra, Imo, Enugu, Ebonyi or Igbo speaking parts of Delta and Rivers States can be nominated, within their categories carefully picked to cover women in their many different roles such as Best Actress, Best Artist, Best Gospel Artist, Best Sports Personality, Best Presenter, Young Achiever, Best in Media/Entertainment, Best Humanitarian, Best Writer, Best Promoter/PR, Inspirational Women, Women in Politics, Women in Education, Business Woman, Community activist, Mother of the Year."
Nominated in the category of Community Activist alongside Mayor of London, Ms Kate Anolue; Ms Jenny Okafor; and Mrs Yvonne Mbanefo (author of Children Igbo dictionary), Princess Campo is married to Chief Engr Ignacio Campo (Okwesilieze )—a citizen and resident of Spain over 24 years ago, and they are blessed with 2 grown up daughters one of who is a nurse.
The overall winner among the nominee, news48hour.com learnt would be decided by award committee, who would incidentally announce and doled out the awards to winners during the event. All were nominated by their fans across the globe, but would be critiqued based on their achievements before been selected as winners by panels meant for it as voting is not required.
On how the names published on their websites were selected and posted as nominees, one of the organisers, who spoke under the condition of anonymity, hinted that the public sent names of those they consider deserves to be recognised or honoured.
The source said, "The award committee announces those that were suggested by majority of people and from the names nominated, the award committee chooses the winner. First, we posted on our facebook walls and other media platform inviting people to send us an email with names of Igbo women across the world that makes positive impact in the society. At the end, a winner will emerge per category. It will be decided by a panel we setup to that effect.
On why they chose London as place to host the event, she noted that it was because they based in London.
Speaking to news48hour.com, the excited Nwanne said "I am proud of my roots. I am an Igbo woman kpomkwem! and being nominated alongside such highly influential Igbo women is already a great honour and achievement. You can google them or visit the website http://igbowomenawards.org/nominees2/ )".
On why she was chosen under Community Activist, Nwanne says, "In my facebook public figure page and website www.nwannecampo.com , you will see my profile. I am a humanitarian and have international recognition for my contribution to the Africans that arrive Europe.
"I was given the award as the African woman in Diaspora by Voice Achievers Award committee in Holland in 2013. I am inspiration speaker and motivational writer which made a Christian Organisation to honour me with "A woman of dignity" award last November in Valencia Spain. I am an activist and my videos reach a large audience."
She further explained that she also recieved awards for being the best Nigerian event planner in Europe by Naija EU award committee, won a medal as best Nigerian Mc in SPAIN from the Anambra State Association of Malaga .
On why her website plays Igbo songs, she laughed "hahahaha, I love the song because God does marvellous things for me. My husband nearly died of cancer,3 of his family members died within 2 years of cancer but my hubby was healed.
Hear her again, "I educate my audience on matters I think should be addressed. I encourage our people to be proud of their origin. They should speak their languages to their kids, teach them to eat our food, love our culture and traditions. I have participated in international cultural projects with the Spanish local authorities (Ayuntamiento de Piélagos) where I talked about our culture and made the host country to understand us and this way breech the gap that exists between us (the immigrants and Spaniards )…There is a lot to Nwanne Campo, I am called the showbiz guru because I am an event planner, show/artist promoter, fashion designer, Model, MC, beauty /fashion consultant, Actress (I am the Director of Welfare of Actors Guild of Nigeria in Spain), I am a Coach for models, hall Decorator etc.
Meanwhile others nominated across different categories are as follow;
Best Actress
Ngozi Thompson, Chika Ike, Rachel Okonkwo, Chizzy Akudolu, Queen Nwokoye
Best Musical Artist
Splash, Stormrex, Shiikane, Rebecca Omordia
Best Gospel Artist
Amazin Ijeoma, Isabella, Sofiyah, Sinach
Best Sports personality
Ezinne Okparaebo, Christiana Ohuruogu, Marilyn Okoro, Anyika Onuora
Best Presenter
Princess Ifem, Ngozi Thompson, Chichi Okafor, Destiny Amaka
Young Achiever
Chibundu Onuzo, Clare Eluka, Ugonna Nwachukwu, Emmanuella
Media
Remel Okeke-Wickham ( Remel London), Chigurl, Ezinne Asinugo, Chioma Onwutalobi
Best Humanitarian
Princess Shalom Obinna, Mary Ikoku, Lady Anita Bradshaw
Best Writer
Nkem Denchukwu, Chimamanda Adichie, Ifeoma Onyefulu, Adaobi tricia Nwaubani, Chika Unigwe,
Best Promoter/PR
Marion Amanambu, Theodora Pr, Amanda Okoye, Eby Emenike
Inspirational Women
Dr Nkem Ezeilo, Dr Adaeze Ifezulike, Felicity Okolo
Women in Politics
SEN. UCHE LILLIAN EKWUNIFE, Chi Onwurah, Sen Nkechi Nworgu
Women in Education
Louisa Egbuna, Chinwe Obaji, Dhelia Umunna, Phinnah chichi Ikeji
Business Woman
Dr Uchenna Okoye, Maureen Ogbu, Nky Iweka, Catherine Ugwu
Community activist
Kate Anolue, Jenny Okafor, Nwanne Campo, Yvonne Mbanefo
Icon
Buchi Emecheta, Oby Ezekwesili
Mum's Mother of the year
Martha Osamor