AYO MOGAJI'S ESTRANGED HUBBY IN HOT ROMANCE WITH AUSTRALIAN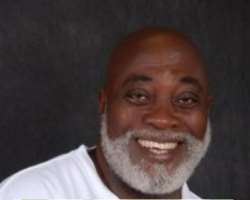 Information from a reliable source reaching us that this white bearded man Jibola Dabo, estwwhile husband to the Ibadan based actress, Ayo Mogaji is in another romance with another woman in Australia. People in the know are already raising highbrows and are not sure if the actor and model is not suffering a spiritual attack.
"How many times will he be married in five years?" One of the sources asked rhetorically. Another source that is very close to the lanky and handsome dude is already showing concern about the new wife in Australia whom they are sure to be treated badly like others women who have all come to identify with the man whose desire for anything in skirts is unalloyed.
nollywoodgists.com/Alonge Michael
EXCLUSIVE