'We're Changing The Way You Consume The News' | Ynaija.Com Launches Hourly News Broadcast With #YOnTheHour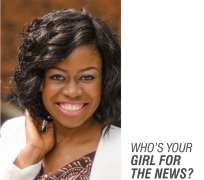 YNaija.com, the newspaper for young Nigerians, has launched its innovative hourly news broadcast via video, #YOnTheHour.
Anchored weekdays by 'your girl for the news' Adenike Adebayo, #YOnTheHour airs the news summary every hour for YNaija's jet-set audiences who consume news on the go.
Detailing all the important news for the day, #YOnTheHour airs simultaneously on YNaija's Instagram, Facebook, Snapchat and YouTube pages - @YNaijaOnline on Instagram and @YNaija everywhere else.
It's news just like you want it!
About Y!/YNaija.com
Y!/YNaija.com is a network of premium media brands – Y! TV, Y! Magazine, YNaija.com, Teen Y!, TeenYNaija.com, Y! 2015, YNaija2015.com – committed to an evolving generation of Africans. Established in 2011, with a vision to provoke thought, inspire action and stimulate growth; it has become the leading media platform for young Africans with reach across West, East and Southern Africa, influencing policy, opinion and leading on issues across sectors with a focus on governance, culture and technology.
About Red Media Africa
Red Media Africa ( http://www.redmediaafrica.com ) is the PR & Empowerment Marketing division under the parent brand, RED. It focuses on using inspiration, empowerment and action to help brands and organisations connect with their audiences, enhance their bottom-lines and lead in their industries. It has 6 major practice areas: Corporate Practice, Technology Practice, SME practice, Governance Practice, Faith Practice and the International Practice - with work for brands across Nigeria, Ghana, Kenya and South Africa. RED owns the continent's largest portfolio of youth media brands.
Its Content Division holds brands across TV, radio, online and events including Y! Magazine, YNaija.com, Rubbin' Minds, #YTech100 and The RED Summit. It also anchors a development firm, The Future Project, which projects include Africa's leading youth platform, The Future Awards Africa, HowCanIGetInvolved.com and Aiki.ng, which is run in conjunction with Microsoft.