Ego and Daddy Showkey dropped as Globacom ambassadors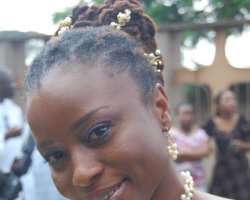 May 2010 will make it two years that Globacom signed the first set of celebrity ambassadors which included Basket Mouth, Dbanj, Pasuma, Ego (Lagbaja's ex-vocalist)m Sunny Neji, Daddy Showkey etc.
Well the story now is that Glo has dropped two of their ambassadors, Ego and Daddy Showkey.
According to them "You know part of the strategy is to sign artists who are in constant touch with our customers through their career. When we signed Ego, she was on top of her career not even as a solo artist but as Lagbaja's back up singer. One way or the other she had a way of worming her way into the hearts of music lovers. When she left Lagbaja, we assumed she would go ahead and record a hit album but that has not been accomplished. We cannot categorically defend why we have to keep her on board. The case of Daddy Showkey is different. He is a brand anyday, anytime even if he doesn't release more albums. He has a way of dazzling music fans but the moment he requested for an increase in payment, the management found the figure ridiculous. If he had done it the proper way, maybe it would have come to pass. At least he should have learnt from the case of Dbanj. We are definitely considering increasing their money but patience is all he needed to get it and since he lacks it, he is out of the deal"
The new artists being considered for endorsement deals include: Asa, Wande Coal, 9ice, P-Square, and Adewale Ayuba.