Police, DSS avert bloody clash in Abuja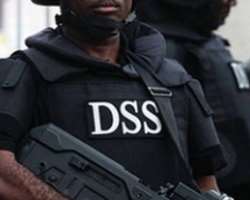 The quick response of a combined team from the Federal Capital Territory (FCT) commands of the police, Department of State Service (DSS) and National Security and Civil Defence Corps (NSCDC), Thursday averted a blood-letting clash at the Wuye ultra-modern market in Abuja Municipal Area Council (AMAC).
Report has it that trouble started as early as 8am when traders under the aegis of Association of Wuye Ultra-modern Market Allottees (AWUMA), armed with a court judgement, stormed the market to take possession. They were allegedly resisted by thugs aided by the market developers.
It took the intervention of the Divisional Police Officer (DPO) of Wuye, whose office is behind the market to bring the situation under control as the two groups laying claim to ownership of the market poised for a fight.
The DPO eventually left for the headquarters of the command to meet with the new Commissioner of Police, Mr. Muhammed Mustapha.
It was gathered that the immediate past FCT police boss, now Assistant Inspector General of Police, Mr. Alkali Usman, had directed the execution of the court judgment before the recent changes in police hierarchy.
Justice O. A. Musa of the FCT High Court had in a judgement delivered on April29, 2015, ordered that the plaintiffs (707 allottees) are entitled to occupy, use and enjoy their shops and/or open spaces allocated to them by the 1st and 2nd defendants (FCT Minister and FCDA) in the market.
Attempt by the market developers, All Purpose Shelters Ltd at the Court of Appeal to set aside the warrant for possession issued by Justice Musa on 9th June, 2015 allegedly failed.
However, the DPO was still meeting with the leadership of AWUMMA as at press time, but when contacted on telephone, FCT Command spokesman, Mr. Anjuguri Manza said he was yet to be briefed on the issue.