FBN Holdings Plc announces new board appointments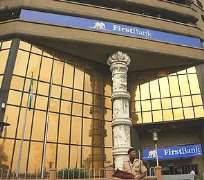 FBN Holdings Plc, the leading and most diversified financial services group in Nigeria, on Thursday, announced new Board appointments in the FBN Holdings Group, effective July 19, 2016.
The appointments have been approved by the Board of Directors, but remain subject to all necessary regulatory approvals. Ms. Cecilia Akintomide and Mrs. Oluwande Muoyo are joining the Board of FBN Holdings Plc, while Mrs. Titi Adebiyi and Alhaji Yusufu Modibbo join the Board of FBN General Insurance Limited, all as Independent Non-Executive Directors.
Other appointments in the group have Mr. Akin Osinbajo and Mr. Babatunde Odunayo join the Board of FBN Merchant Bank Limited while Mr. Folarin Alayande joins the Board of FBN Insurance Brokers Limited respectively, all as Non-Executive Directors.
These developments are consistent with the FBN Holdings Group corporate governance, risk management, efficiency, diversity and sustainability outlook, enabling the Group to take advantage of the synergies from its globally experienced Board members for the benefit of its wide array of customers and other stakeholders.
Ms. Akintomide brings varied senior management experience with a legal background. She was until recently Vice President Secretary General of African Development Bank Group, a multilateral development bank, where she was responsible for managing shareholder relations involving 80 member states, providing final level policy and quality review, as well as negotiating project and policy approvals. She possesses excellent knowledge and experience in corporate governance, development policy, financing, resource mobilization, as well as working and leading in a multicultural and bilingual environment. She will bring to bear on the Board of FBN Holdings Plc her global wealth of experience spanning over 30 years' post call to Bar.
Mrs. Muoyo is a chartered accountant and professional banker with over 30 years' post-qualification experience in the private and public sectors. She is the immediate past Honourable Commissioner for Budget and Planning in Ogun State and before then had been in banking for over 22 years. She is skilled in public finance management, budgeting, planning, financial control, treasury and financial services, private banking, foreign operations, corporate banking, transactional banking, auditing and taxation. These experiences and her key skills in policy formulation, high level decision making, relationship management and business development will serve the Board of FBN Holdings Plc well.
With over 30 years' experience as a practicing attorney, Mr. Akin Osinbajo was Honourable Attorney-General and Commissioner for Justice Ogun State for eight consecutive years. He is a highly experienced Advocate and Commercial Law Practitioner, Chartered Arbitrator and Notary Public, who has represented several multinational and local clients, and worked with some of the world's reputed law firms in transactions with trans-national jurisdictions across many continents. His international commercial law and leadership experience are expected to positively impact the Board of FBN Merchant Bank Limited.
A highly experienced corporate executive, Mr. Odunayo, an agriculturist and chartered accountant, was Executive Vice Chairman/CEO of Honeywell Flour Mills Plc where he served for 17 years as pioneer CEO, part of a total 22 years in the service of the Honeywell Group. As Group Managing Director of Honeywell Group of Companies, he had responsibility for eight companies in the Group. He is Chairman of FBN Mortgages Ltd, among other board positions. His strong acumen in corporate growth and development will benefit the Board of FBN Merchant Bank Limited.
Mrs. Adebiyi, Managing Director, Avit Trust and Investment Ltd, is a passionate and focused business administrator, with 26 years' all-round experience in commercial bank branch operations, relationship management, and corporate leadership. She sits on the Board of Sigma Pensions Ltd and will make invaluable contributions to the Board of FBN General Insurance Limited.
Alhaji Yusufu Modibbo, an agriculturist and banker with over 30 years' experience, is versed in investment banking, public sector, non-interest banking, corporate finance, international operations, credit and marketing as well as  corporate development and stockbroking. His vast experience in financial services will bring immense benefit to the Board of FBN General Insurance Limited.
Mr. Alayande is Head of Strategy and Corporate Development of FBN Holdings Plc with responsibility for growth and innovation across the Group. He was previously pioneer Director of Public Service with global consulting firm Accenture in Nigeria, with responsibility for client account leadership and market development across Tax and Revenue Agencies, Public Sector Operations, and Defence and Public Safety. As Country Strategy Lead for Accenture between 2007 and 2011, he served as programme director for Nigeria's Vision 2020 Economic Transformation Programme. He brings the multi-facetted advantages of his wide global management and consulting experience to bear on the Board of FBN Insurance Brokers Limited.
While announcing the appointments, Dr. Oba Otudeko (CFR), Group Chairman, FBN Holdings Plc, enthused: 'These appointments are meant to deepen the corporate governance, insight and strategic decision making of the Boards in our Group, while extending value for our customers, shareholders, employees and other stakeholders in a sustainable manner.'
With these Board appointments, the FBN Holdings Group is poised to continue the drive to deepen its foothold across Africa, whilst maintaining presence in various regions of the world.
FBN Holdings Plc is the leading and most diversified financial services group in Nigeria. The holding company offers a broad range of products and services across commercial banking, investment banking and insurance businesses in several countries (Lagos, Nigeria; London, United Kingdom; Paris, France; Johannesburg, South Africa; Beijing, China; Abu Dhabi, UAE; Brazzaville, Democratic Republic of Congo; Banjul, The Gambia; Freetown, Sierra-Leone; Accra, Ghana; and Conakry, Guinea; and Dakar, Senegal).
Incorporated in Nigeria on October 14, 2010 as a limited liability company, following the business reorganisation of the First Bank group into a holding company structure, FBN Holdings Plc has three direct subsidiaries which include First Bank of Nigeria Limited (FirstBank), FBN Merchant Bank Limited and FBN Insurance Limited  . Its businesses are aligned across three major groups namely: Commercial Banking; Merchant Banking and Asset Management and Insurance. The company was converted to a public liability company on August 13, 2012 and got listed on The Nigerian Stock Exchange under the 'Other Financial Services' sector on November 26, 2012, with a rich history of good corporate governance structure underpinned by strong institutional processes, systems and controls.
FBN Holdings Plc is committed to global best practices, good corporate governance, sustainable corporate citizenship, and thought leadership interventions, whilst it continuously leverages strategic partnerships to sustain its position as the bastion of ethical leadership. The group maintains the drive to be the undisputed leader in every business in which it participates; growing its franchise to become the financial services provider of first choice to all, including the next generation of Nigerians, and the broader Sub-Saharan African market. This ensures superior shareholder returns underpinned by solid near-term financial performance and strong long-term growth prospects. Through increased specialisation and consolidation on the strengths of each business line, FBN Holdings Plc enhances the entire group's ability to drive growth into a future of passion and partnership distinguished by innovation and creativity.
First Bank of Nigeria Limited (FirstBank) is Nigeria's premier and most valuable banking brand, and largest financial services institution by total assets and gross earnings. With more than 12 million customer accounts, FirstBank has over 750 branches providing a comprehensive range of retail and corporate financial services.
The Bank has international presence through its subsidiaries, FBN Bank (UK) Limited in London and Paris, FBNBank in the Republic of Congo, Ghana, The Gambia, Guinea, Sierra-Leone and Senegal, as well as its Representative Offices in Johannesburg, Beijing and Abu Dhabi.
Since its establishment in 1894, FirstBank has consistently built relationships with customers focusing on the fundamentals of good corporate governance, strong liquidity, optimized risk management and leadership.
Over the years, the Bank has led the financing of private investment in infrastructure development in the Nigerian economy by playing key roles in the Federal Government's privatisation and commercialisation schemes. With its global reach, FirstBank provides prospective investors wishing to explore the vast business opportunities that are available in Nigeria, an internationally competitive world-class brand and a credible financial partner.
FirstBank has been named 'Most Valuable Bank Brand in Nigeria' five times in a row - 2011, 2012, 2013, 2014, 2015 - by the globally renowned 'The Banker Magazine' of the Financial Times Group; and 'Most Innovative Bank in Africa' in the EMEA Finance African Banking Awards 2014.
Recently, for the fifth consecutive time, the Bank clinched the 'Best Retail Bank in Nigeria' award by The Asian Banker. Our brand purpose is to always put customers, partners and stakeholders at the heart of our business, even as we standardise customer experience and excellence in financial solutions across sub-Saharan Africa, in consonance with our brand vision 'To be the partner of first choice in building your future'.
Our brand promise is to always deliver the ultimate 'gold standard' of value and excellence. This commitment is anchored on our inherent values of passion, partnership and people, to position You First in every respect.