The Impunity of Gov IKpeazu's Cousin Crumbling
Police absolves self, releases the two brothers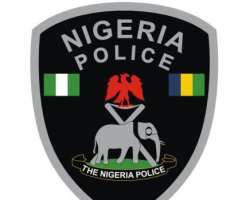 The impunity meted on an indigent, Mr Uchechukwu Nwaogwugwu by the maternal cousin of the Gov of Abia State, Mr John Chigoziri Chigbu is crumbling. Thanks to the intervention of the IGP, Ibrahim Kpotun Idris, the AIG Zone 9 Umuahia and the Abia State Commissioner of Police, who refused the attempts of the powers that be in Abia State to use the Nigeria Police to perpetuate evil. It is no longer going to be business as usual for anyone that intends to use the police to oppress the poor in Nigeria.
Recall that on the evening of 18th of July 2016, the governor's cousin who is also his youth leader (tout), forcefully kidnapped a poor man, Mr Uchechukwu Nwaogwugwu to prevent him from testifying in a land dispute court case between the two. Alarm was raised in the media, prompting the connivance with Mr. Musa Sali Mohammed, the DPO in charge of Umuobiakwa Police Station. This police station is domiciled in the governor's village and right behind his house. The kidnapped man was dumped at the station at the heat of media campaign against the impunity. Recall also that one police officer at the station, Mr Eze, tel: 08037424202 , who played the role of the IPO in the sham case, illegally arrested and detained Mr Otutu Aka, whose elder brother was illegally abducted and eventually dumped at the station. The two brothers now on illegal detention at the station, stirred up an outrage which made the police high Command in Umuahia to request that they are brought to the Command Headquarters. At the Command headquarters in Umuahia, the two brothers were released because there was no reason for them to have been detained in the first place.
While we commend the prompt intervention of the Police under the leadership of IGP Ibrahim Kpotun Idri, we are curious to inform the public of an appropriate punishment that will be handed down to DPO Musa Sali Mohammed and IPO Eze for their roles in promoting impunity in this era of "change"
Who is Mr.John Chigoziri Chigbu? Why has he become a source of embarrassment to his cousin governor and why is the pressure mounting on the governor to detach self from the monster? Coming up soon.