5 Tech Gifts for Father's Day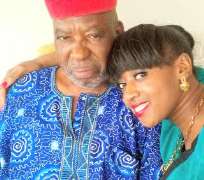 Getting a gift for any male no matter the occasion can be a stressful undertaking. Brothers and boyfriends are tricky enough, but dads are the hardest of all as they deserve the best. Father's day is, however, around the corner and there is limited time to get the perfect gift for you father. Good news is that the our smart world today is full of amazing cutting-edge gadgets that are not only amazing but also useful and dads can benefit from.
Whether your dad is tech savvy or he only has a passing interest in technology, Jovago.com, Africa's No.1 online hotel booking portal has rounded up the perfect gifts to help you win Father's Day. Luckily, these gifts can be ordered online and shipped in time for the holiday, so, go ahead and spoil your pop with a gift from our list. He deserves it!
Philips BT2500
An inexpensive micro Bluetooth speaker with a retro design, the Philips BT2500 allows its users to enjoy their favorite music as well as sound from video or game wireless. The gadget is sure to impress your dad seeing as it looks like an old transistor radio and has a relatively flat design, which makes it easy to slip into a bag or even a pocket. Its wireless communication technology is both robust and energy-efficient, and it allows easy wireless connection to iPod/iPhone/iPad or other Bluetooth devices, such as smartphones, tablets or even laptops.
Remington F5-5800 Rechargeable Foil with Interceptor Shaving Technology
A fabulous foil-style rechargeable shaver from well-known electric shaver brand Remington, The Remington F5-5800 comes not only performs well, but is available at a great price too. The gift is great for dads as it gives a smooth clean shave making sure they stay dapper, and certainly makes the shaving process very much easier for them, seeing as its steel foils pivots and moves with the contours of your face. Also, it has a rinseable design for easy cleaning, features a popup trimmer, and has a 60 minute cordless runtime with an LED Fuel Gauge.
Tylt Energi 2K
The Tylt Energi 2K is a gadget that combines a USB wall charger (with fold-away prongs) and an external battery pack into a single enclosure, and so it is great for dads as, let's face it, most dads are always running out of power on their phones. The design is such that it is extremely slim, yet has enough juice to double a phone's battery capacity. It features pass-through charging, meaning your dad can charge both your ENERGI 2K and phone at the same time. It is perfect for dads who are always on the go or that travels a lot.
Microsoft Band 2
A follow-up wearable to the 2014 Microsoft Band, The Microsoft Band 2 has proved to be one of the most technologically advanced fitness trackers available. The device which focuses on health and fitness, monitoring heart rate, sleep quality, and calories burned, also acts as phone companion for Windows Phones, iOS, and Android. The band also has email, text, calendar, and call alert features, making it a very handy tool for the tech-savvy dad.
Fizzics™ Beer System
Every dad loves his beer and what better way to make his beer moments even more enjoyable than to gift him with the Fizzics Beer System. This interesting product uses sound waves to give bottled beer the flavor and mouth-feel of beer from the tap. Basically, it enhances the flavor of any style of beer by improving the aroma and carbonation. It is also, compatible with any size can or bottle, up to a 64 oz.