Ntukudeh's Aide Runs Amok....Beats Journalist For Writing About Faction In The PDP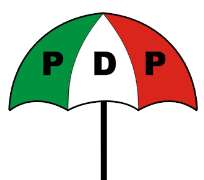 Barely two hours after the PDP led government in the State ordered officers of the Nigerian Police Force to arrest a chieftain of the All Progressives Congress in Akwa Ibom State, an aide to the Commissioner for Transport Prince Godwin Ntukudeh physically assaulted a journalist, Essien Inyang for allegedly writing a report about factions in the PDP.
The aide, Ofonime Edet who accosted the Journalist in company of three security details attached to Ntukudeh along Edet Akpan avenue on Saturday at about 12:30p.m. was alleged to have torn the T-shirt worn by the Journalist.
The aide is believed to have taken the action with the approval of his boss.
Ofonime Edet who alighted from an escort car attached to the Commissioner started off by launching verbal attack on the reporter thus attracting the attention of passers-by.
It was after the actions of Ofonime had attracted attention that the driver of the official car of the Commissioner which was standing by at the scene of the incident zoomed off leaving the escort car that drove the said aide.
It is believed that the Commissioner was in his official car which stopped by at the scene of the incident.
Essien Inyang explained that Ofonime Edet had called him earlier to warn him to stop writing about division in the PDP.
Ofonime Edet was said to have called and warned another reporter to refrain from reporting the division in the National Executive of the PDP.
His overbearing attitude is not unconnected to his said interest to clinch the ticket of the PDP to represent Uruan ward four in the forthcoming local government elections.
However, it was alleged that Ofonime Edet has been disclosing classified information about the activities of the Commissioner and the Ministry to the public.
Michael Ukanga Ekpo
[email protected]