My Buhari Experience: One Year After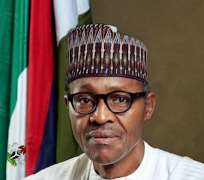 "Followership is a discipline of supporting leaders and helping them to lead well. It is not submission, but the wise and good care of leaders, done out of a sense of gratitude for their willingness to take on the responsibilities of leadership, and a sense of hope and faith in their abilities and potential." - Reverend Paul Beedle
Yes indeed, I was amongst not a few young Nigerians who fought tirelessly for the eventual emergence of General Muhammadu Buhari as the President of the Federal Republic of Nigeria. One year ago, no night or day went by without us sitting glued to our phones, TVs, radio sets and other wonders of technology, waiting patiently to hear and see what Buhari was saying, while defending and attacking on all fronts. It was a fierce battle against forces of retrogression, and our message was very clear; Nigeria needed change.
Change? Yes. We wanted government to change from financial recklessness to fiscal responsibility. We wanted an end to the executive-endorsed corruption in the country. We wanted transparency and accountability in the management of our resources. We wanted the decimation of the Bokoharam menace in the North-East of Nigeria. We wanted an end to incessant oil theft and illusory pipeline protection contracts. The list of our wants was endless, talk less of our need list.
We wanted more, we wanted more and more. We were all tired of those who were governing our country without respect for the yearning of the masses. There was a consensus amongst Nigerians that impunity should be brought to an end. We were in need of a vibrant economy, one that will be free from the grip of corrupt politicians, greedy economic hawks, poor managers and masters of sabotage.
So have we gotten the change yet? To some extent yes. For the first time in the history of Nigeria, the Nigerian presidency announced a fifty percent cut in its monthly salary. To me, this gesture is way above the tiny pecuniary gains that might accrue to the coffers of government due to this voluntary remittance, but I saw a paradigm shift in terms of the extent of sensitivity that is expected from those in authority. It is a radical departure from the era of "I don't give a damn". Somebody, somewhere has started listening attentively to the voice of the people.
This government is the strongest enemy of corruption since the inception of the entity called Nigeria. Never has there been any administration that greatly commandeered the Nigerian state to the shores of fiscal responsibility. Monies are no longer shared any how in our government offices. Federal Civil Servants and contractors have quickly adjusted to the incorruptible standards of the new Sheriff in town. The pictures of Dasuki and co in handcuffs, is enough illustration to dissuade any corruption minded wannabe. Who says that the fear of Buhari is not the beginning of the end of corruption in Nigeria?
In terms of accountability and transparency, the President Muhammadu Buhari-led Federal Government will score very high. For the first time in our dear country, the budget proposal was subjected to public scrutiny. The issue of padding was exposed. It also became very easy for Nigerians to notice and protest when the Lagos-Calabar coastal railway project, as well as other key projects were removed from the budget by certain people who were yet to come to terms with the wind of change. This is the first government in th history of Nigeria that will save Twenty-Three Billion Naira per annum from official travelling and sitting allowances alone.
The implementation of the Treasury Single Account (TSA) was the smartest and boldest move of the FG. Today, Nigeria is no longer losing revenues through leakages of any kind. Our monies now have only one destination - TSA. The days of scores and scores of bank accounts for parastatals of government are over and for good. The Federal Government is also carrying out the continuous auditing of its payroll. Through the Integrated Personal and Payroll System (IPPS), the Ministry of Finance under the leadership of the elegant and brilliant Mrs. Kemi Adeosun, has discovered that forty-three thousand ghosts were actually receiving workers salaries every month. That represents pay packets totalling N4.2 billion stolen every month. Unbelievable!
Another very interesting achievement of this government is the decimation of Bokoharam's military capabilities and position. Before now, the Shekau-led terrorist organisation held on to fourteen out of the seven hundred and forty four local government areas of Nigeria. To liberate those areas from the hands of the terrorists was one of Buhari's greatest campaign pledges; he vowed to chase our enemies away once he comes on board. Has he delivered in terms of the decimation of Bokoharam? Oh Yes. Today, Bokoharam terrorists are running here and there without coordination, searching for where to throw locally manufactured light weight bombs or sometimes looking for where to grab the next lunch. It appears that Mr. President and his boys have pushed the mindless terrorists off the edge of Sambisa. Finally, families that were long scattered everywhere, are returning to a relatively safe northeast of Nigeria. Victory for Nigeria!
Despite all these and many more wonderful achievements of President Muhammadu Buhari, the Nigerian economy has gone from bad to worst. We must all admit this unfortunate reality wholeheartedly. The truth is that we are in deep trouble. Oil revenue which accounts for 90% of our forex earnings and 67% of government revenue has crashed by more than 60% between 2014 and today. The previous administration left only $29bn for President Buhari with a lot of overheads and debt. Companies are complaining of lack of access to foreign exchange, leading to low productivity and mass retrenchment of workers. The price of fuel, foodstuffs and other essentials of life have astronomically increased to disturbing heights. Nigerians are going through difficult times. In the midst of all this, what is the clear cut economic plan of Mr. President? Is diversification ever going to leave the walls of Aso Rock? When should Nigerians expect an economic relief? Can we continue to trust this president?
From the global point of view, you cannot be talking about reviving our economy without first tackling the malaise of insecurity that has ruptured the soul of Nigeria within the past sixteen years. You cannot also be talking about rejigging the economy without erecting solid blockades against leakages, wastages, and corruption. There must also be a proper understanding of the fatal demerits of a mono-economy; one which is shamelessly dependent on the fast fading crude. Knowing that these whole economic frustration is as a result of the crash of 70% in forex earnings. From the foregoing, it appears that this President is genuinely focused on revamping Nigeria's economy.
It is an indisputable fact that our armed forces have been revitalised, that more weapons and military hardware have been bought, and that our soldiers now receive their salaries regularly. In fact, unlike before, their accounts now get an alert every twenty fifth of every month. President Buhari has shown commitment and determination in ensuring that the welfare of the military will never be toyed with ever again.
Above all these, the political will and military experience of Mr. President, has repositioned the performance of our military in the northeast and other regions of Nigeria. In spite of the renewed destruction of oil pipelines in the the creeks of Niger Delta, our defence apparatus right now as a nation is relatively fair.
Like I briefly stated above, the Federal Government has started tightening and sealing up loose corners of the economy. Most channels of government revenue are now conducting serious housekeeping. Now, we can be sure that what's coming into our national purse is safe and can be accounted for at anytime. But the issue of diversification of our economy needs to become reality. Enough of the long speeches!
Indeed, all these and many more will take quite some time, renewed vigour on the part of a trustworthy government and more periods of long-suffering on the part of a ready-to-farm citizenry. Agriculture must become the new crude, alternative and renewable sources of energy must replace petrol et al. In the end, I believe that we shall all rejoice together and enjoy the sweet proceeds of change. Above all, my one year experience of Buhari has been an adventurous and hopeful sail.
~ Solomon Okocha
Disclaimer:

"The views/contents expressed in this article are the sole responsibility of

Solomon Okocha

and do not necessarily reflect those of The Nigerian Voice. The Nigerian Voice will not be responsible or liable for any inaccurate or incorrect statements contained in this article."