Bring Back Our Old National Anthem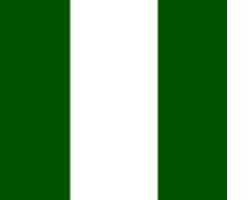 "Nigeria We Hail Thee" (1960-1978), words by Lilian Jean Williams, a British expatriate and music by Frances Benda was Nigeria's first anthem in use until 1978 when the government changed it, reasons best known to them. This is an anthem that those born in the 80's down to this day have no knowledge of.
Here it goes:
Nigeria we hail thee,
Our own dear native land,
Though tribe and tongue may differ,
In brotherhood we stand,
Nigerians all, and proud to serve
Our sovereign Motherland.
Our flag shall be a symbol
That truth and justice reign,
In peace or battle honour'd,
And this we count as gain,
To hand on to our children
A banner without stain.
O God of all creation,
Grant this our one request,
Help us to build a nation
Where no man is oppressed,
And so with peace and plenty
Nigeria may be blessed.
Isn't it a fact that this palatable anthem reflects our hopes and aspirations as it demonstrates Nigerians need for dignity? The second section of this anthem cries that "we hand our children a banner without stain"- a stain to be free from being 'fantastically corrupt', incorruptible justice system, civil unrest ( Boko Haram insurgency, vandalization and militancy by scavengers, incessant herdsmen attacks on communities, IPOB/NIGER DELTA uproar for self-rule), political killings and neglect of our social, health and education systems.
It is only peace that can bring stability and growth as it is enshrined in section three of the anthem, hence, the land of plenty and a blessed one. The wordings are prophetic as they reflect ideas from which our beautiful Nigeria should have been built and developed.
Let me at this point commend Late Pa Benedict Odiase (MON) for his effort in the composition of the second stanza of "Arise O Compatriots", which would have been more better than the first stanza:
Oh God of creation
Direct our noble course
Guide our leaders right
Help our youth the truth to know
In love and honesty to grow
And living just and true
Great lofty heights attain
To build a nation where peace
And justice shall reign.
This will make the great people of Nigeria a GREAT NATION!
Divramredje Lawrence Efeturi

Disclaimer:

"The views expressed on this site are those of the contributors or columnists, and do not necessarily reflect TheNigerianVoice's position. TheNigerianVoice will not be responsible or liable for any inaccurate or incorrect statements in the contributions or columns here."
Articles by Divramredje Lawrence Efeturi