ANMFIN Improves Microfinance Management Application With ANMFIN Cloud 2.0; Facilitates #125.5 Million To Microfinance Institutions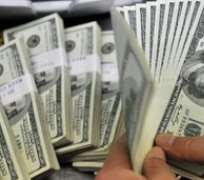 As a cardinal objective, the network of all Non-Bank Microfinance Institutions in Nigeria, otherwise known as ANMFIN (Association of Non-Bank Microfinance Institutions of Nigeria) is reputed to provide microfinance institutions with cutting edge services to enhance their outreach as the microfinance institutions are considered as the best bet to extend financial inclusion services to the less privilege.
Notwithstanding the consanguinity of the microfinance institutions to these categories of persons as a result of their location, structure and operational style, the challenges of MFIs expanding their outreach has continued to remain daunting due to issues of cost, capacity and confidence in the subsector in general leading to the adoption and deployment of ANMFIN cloud 1.0.
Experience in the implementation of the ANMFIN 1.0 supports the evidence that technology can actually reduce cost, improve efficiency, and increase outreach. However, MFIs still find it difficult to harness the potential and avoid the pitfalls as well as the affordability question.
Observing that no single information system can actually meetevery microfinance institutions information need; as institutions, differ in size, and in complexity as a result of organizational variables including volume of transaction, methodology, infrastructure and overall readiness for change as well as the resources available for technology adoption.
To ensure that ANMFIN members enjoy a complete backend and frontend technology services that can compete with international standards, ANMFIN engaged the services of an expert to upgrade its ANMFIN Cloud Service provisioning to include all functionalities that are capable of allowing MFIs perform daily core operations, such as loan portfolio management, accounting functions and managerial and financial reporting, as well as allow MFIs to provide clients with faster service and convenience.
Implementing the 2.0 enables ANMFIN members to adopt and deploy mobile banking services, client and credit officers app that can eliminate the brick and mortar challenges of MFIs outreach to interior communities. Currently deployed for MFIs across 5 states, the ANMFIN Cloud 2.0 is touted to serve as a buffer that will de-risk the subsector and enable commercial banks to lend to MFIs. Records show that the Cloud 2.0 has attracted partnership propositions from Skye-Bank Plc, Fidelity Bank Plc and other service providers.
It is worthy to mention that the ANMFIN Cloud based microfinance a pplication has the potentials of having over 1,000 MFIs in 3 years. With a target to reach 2 million end clients and generate enough revenue that can contribute to the sustainability of ANMFIN as an apex network in the long run.
In addition to the expectations of the cloud application, which potentially providesthe commercial banks the confidence to lend to MFIs, the ANMFIN have stepped up its financial linkage activities by shoring the capacity of its members to access funding from local and international funders through requisite capacity building programs.
The training program which is a function of a need assessment conducted by ANMFIN during Rural Business Plan implementation discovered key capacity gaps in the operations of the MFI and has accordingly design training and technical assistance to build the MFIs capacity and to eliminate the current gaps that exist.
The following areas listed below have been identified and prioritized by ANMFIN as requiring support to overcome poverty and lack of services.
MSMEDF proposal packaging
To identify key Risk in Microfinance Management and Mitigation
Technology Adoption for MFIs Operation
Corporate Governance
Group formation
As an intervention mechanism to enhance the MFIs capacity to provide sustainable financial services to their clients/members particularly women, youth and the physically challenged, ANMFIN is continuously conducting training for more MFIs across the country in areas, such as:
Rural Business Plan (RBP)44 MFIs
MSMEDF proposal development – 20 MFI Staff
Risk Management in Microfinance - 20 MFI Staff
Corporate Governance - 20 MFIs staff
Technology Utilization in Microfinance 7 (ANMFIN Cloud)
In a clear demonstration of proof of the ANMFIN capacity building concept, the first quarter of 2016 has witnessed a quantum leap in the number of and amount that MFIs has been able to access from the Central Bank of Nigeria's intervention fund, MSMEDF. Available information shows that a total of 16 MFIs have accessed a total of #125.5 million, a huge difference compared to what was obtainable in the whole of 2015.