Fuel Subsidy: Past Deceit, Present Pains, & Future Relief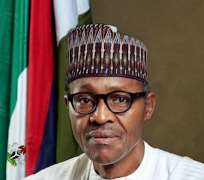 Just a few days ago, President Muhammadu Buhari gave an historic answer to Cameron's description of our beloved nation – Nigeria, as "fantastically corrupt". In the field of politics today and forever this answer will be regarded as the most diplomatic answer in history and will be referenced for life by scholars. No wonder a man like Rubben Abati who would always oppose the President could write "I commend President Buhari for his confidence. He got the message from Cameron. Old age and experience can be an advantage sometimes. And he gave it back to the Prime Minister in full measure.
Rather than accuse our President of putting his own country down, Nigerians should actually applaud his understanding of the game of international intrigue. By telling Britain to return the stolen loot hidden in Britain and its tax havens, President Buhari was actually asking Cameron to shut up and walk the talk. In other words, Britain cannot organize an anti-corruption summit and spend time bad-mouthing other countries whereas it is a principal destination for stolen funds.
It is a trite point in law that the receiver of stolen goods is also a thief. Nigerians are fantastically corrupt, yes, but they take the proceeds to countries like Britain where they are fantastically, and corruptly received…." (President Buhari, Cameron and Corruption, 14 May, 2016, The Nigerian Voice).
Cameron's church-mind with regards to Nigeria is that it is a nation 'fantastically corrupt'. While in my President's mind a safe haven of modern corruption today is Britain. Even history tells us Britain was founded on corruption. Is it not corruption to force a human being to be slave and even make it a law? Is it not corruption to loot ancestral sculptures and put them in your museum without returning them back to the rightful owners you stole them from? Is it not corruption to put bottle necks on the safe return of corrupt fund to the country it rightfully belonged to?
You indicted one of our ex-governors for embezzling funds belonging to the Nigerian people and of money laundering - yet you are saying Nigeria should bring evidence that the money was actually embezzled in Nigeria. If crude oil was found in Nigeria before 1960 at commercial quantity we will still be colonized till date. I love the fact that if any leader in Africa commits genocide they will be brought to book, however I wonder why leaders who are still living today that led the slavery era are still worshiped. Simplified - classically corrupt.
It is however due to this discuss of corruption I have decided to chart about the recent happenings in Nigeria and to tell my beloved President that campaign promises and opposition promises not kept is outright corruption and shows their desperation to get to power which they now have. A continuous change in policies and adoption of the previous administration policies is an evidence that before coming into power our present leaders did not have a clear cut blue-print vision for Nigeria like they claimed.
Let me state for the purpose of clearing the air that I have always being for the total deregulation of the oil sector ie the complete removal of subsidy. The benefits which are obviously enormous. I am not against the removal of oil subsidy and I can never be part of those who advocate for a stay in the subsidy era. I advise my fellow Nigerians to shun the current strike action embarked upon by Nigerian Labour Congress (NLC) and Trade Union Congress (TUC). However I have been airing my opinion on social media by show casing the deceit of the ruling party who was the opposition party in 2012 to have being a strong part of putting us in this mess and pointing fingers at the then ruling party to have cause the current economic recession and hardship.
Fellow Nigerians were given the impression by the then opposition party that subsidy did not exist and even if it did it should not be scrapped because the loopholes can be blocked. President Muhammadu Buhari even said it never existed that the mere mention of it existing is a fraud. In his words, "if anybody says he is subsidising anything, he is a fraud….so when this people told me about subsidy, who is subsidising who?..." Meaning it does not exist. Therefore meaning all what the past administration was saying was a total lie and fraud in itself.
Mallam El Rufai even had a different opinion (oops! sorry, Propaganda), listen to an interview he granted Vanguard newspaper on Jan. 8, 2012.
"If another government was in power, let's assumed Gen. Buhari was the president, he would not withdraw the subsidy. He will fix the problem. He will audit who is taking the money in the subsidy, who is paying what, how the money multiplies three times in one year and fish out the thieves and deal with them".
The journalist asked him.
"Why do you think President Jonathan lacks the political will to deal with them?"
Listen to Elrufai's response 'Because they financed his election'. In my mind I am thinking what was Ameachi's role in the last elections other than to fund the then opposition?
Now over to the Jagaban, his response to the 2012 removal of subsidy now shows how he manipulates the public to suit his personal political ends. Tinubu in 2012 said "the removal of the subsidy is the 'Jonathan tax' because he is slave to wrong-headed economics".
In 2016 when his party is in power see what the political genius is saying according to the Nigerian VOICE on the 13th of May, 2016, Tinubu made these statement "The President's decision to reallocate funds once earmarked for the fuel subsidy and commit these to other more socially productive services and undertakings was a difficult decision. It was also a necessary one. Politically, it would have been easy for the president to sit back and let the subsidy remain in place, yet in the art of governance, the easiest policy is rarely the best one.
As originally envisioned, subsidy formed a basic part of the social contract between the people and government. It was a benefit all were to enjoy. Yet, because past governments were not for and of the people, the true meaning and objective of the subsidy policy became lost."
For the political juggernaut, the machinery of the subsidy had become so polluted that it was no longer feasible to reform it; and that, getting out of the subsidy trap was the only sane way to go.
Tinubu further went ahead to say, "President Buhari has with this decision put an abrupt and just end to the assault against our economy and political system. He has made a courageous and prudent decision. It is time to end fuel subsidy and begin to subsidise the true needs of the people. To Mr. President, I say congratulations for having the courage to remove subsidy.
The president has taken this tough decision in the interest of the present and future generations of Nigerians. For some time, I have been a proponent of this action. I believed the ending of subsidy was the only sure way to put to sleep the myriad demons that had invaded the subsidy process, sucking the blood of Nigeria, swallowing much of our needed money".
He even said "I have reached the conclusion that there are too many demons in the system that which hell to be converted into good let alone heaven…better we remove it…." At first I thought Channels must have photo-shopped the man talking, but I later remembered Channels TV's integrity in journalism. What a U-turn!
Let's rewind back to where he said '…subsidy formed a basic part of the social contract between the people and government. It was a benefit all were to enjoy…' and lets rewind again to where I called him a political genius, this man knew what subsidy meant to Nigerian masses who will vote and he deceived the people to be at the forefront of the protest in 2012 so that the masses will think that he is their saviour .
His calculation was that it was ok to revert back to the subsidy era in 2012 so that people will hail and follow him at the detriment of the Nigerian bright future. The plan was the people will follow us if we use one commodity that unify us to deceive them that we are for them. Knowing too well that Nigeria even in 2012, subsidy removal was the way forward.
Someone like David West is refusing to accept reality, he is probably wishing he never defended his statement in April 2015 when he said that Buhari will reduce fuel pump price to N40 per litre. Please refer to Vanguard of April 14th, 2015. While David West was making false promises, Ayo Fayose who is known for sentimentally opposing the President could predict that fuel pump price will be N145.
Fashola the civil servant & lawyer turned politician & economic strategist goofed completely when he sentimentally attacked the past federal government on subsidy removal instead of him to shut his mouth up, he came up with the same excuses that El-Rufai is coming up with too. They both say, they were just trying to tell Nigerians that they did not trust the past government. Please fellow Nigerians isn't it now common sense according to the Jagaban, that subsidy removal is the only way to erase corruption in the oil sector?
So what were they talking about? Oh! Or they mean to say the past government would have being too powerful to be defeated in the last election if they had allowed the subsidy to scale through. The then federal government would have had more money to employ the people and they would have distributed wealth easily than they did then. This I believe was their fear, and they succeeded at it, even at the expense of the prosperity of the masses. I strongly believe that after they have committed all these atrocities they will go back to their bedrooms or clubs and make fun of the masses.
Having said all these please read Jonathan's words when he was trying to explain the reason for subsidy removal to Nigerians in a broadcast,
"…the deregulation of the petroleum sector is a necessary step that we have to take. Do we continue to do things the same way and face more economic challenges or deregulate? Endure the initial discomfort and get the benefits later…"
In 2012 the then President also had a media chart which was televised live. He explained that the removal of subsidy will not only tackle the rate of corruption in the oil sector it will definitely generate employment opportunities for the increasing unemployed. In his words "when you relate corruption to the issue of fuel subsidy the deregulation itself is to solve the problem because when you continue to subsidies the product there are so many loopholes…..so the issue of deregulation is to remove some of this areas that expose the whole chain to corrupt practices…so the deregulation itself is a way of fighting the monster called corruption in Nigeria."
He further explained that he can afford to borrow till 2015 but after that the next government will be in total economic crises if that sector is not deregulated immediately. Now they blame him instead of blaming themselves.
However, I must note that Jonathan lacked the courage and strong will to do the needful, a leader who never wanted to offend anyone (is that possible?). He must also be blamed for not forcefully directing the ship aright.
The NLC & TUC are the worst of all critics of subsidy in 2012. As far as those of us who can see beyond the parades and charades are concerned they were only sponsored secondarily by themselves to put up the protest and economic stand–still in 2012. The major sponsors of that ill-plotted protest was the opposition party (APC) and the petroleum marketers who benefit from oil subsidy. How corrupt can noise makers be? Please do not put your mind to it if the present administration tells you like I am being informed from a grapevine now that they will increase minimum wage to N45,000. The question for me will be, "was it included in the 2015 budget?"
However, after everything I have said, I appreciate the President for bracing up by swallowing his pride and admitting that subsidy exist or should I say existed unlike his Vice who is trying to sweet tongue a lie by telling us it is foreign exchange that made the price increase not subsidy removal as if they are not interwoven. When Sanusi and Okonjo-Iweala were explaining subsidy to the nation and for those of us who are strategic economist we knew that you cannot divorce foreign exchange from fuel importation. Two things are subsidised when you talk of fuel subsidy – fuel & the foreign exchange.
Dear Mr President, we will not tell anyone not to remove subsidy. What will we achieve by saying that? We need something tangible (please imagine me gesticulating my hand like you did to Cameron). Just create jobs, increase electricity circulation, road infrastructure, and make sure Nigeria is no more an oil "importing" nation but an oil refining nation.
Do not focus on everything because you will be known for nothing like the useless SURE-P. Focus on something or few things to be known for something.
AYODELE KOMOLAFE
Disclaimer:

"The views/contents expressed in this article are the sole responsibility of

Ayodele Komolafe

and do not necessarily reflect those of The Nigerian Voice. The Nigerian Voice will not be responsible or liable for any inaccurate or incorrect statements contained in this article."
Articles by Ayodele Komolafe