FG to establish 6 new varsities of science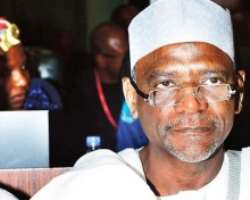 The Minister of Education, Mallam Adamu Adamu, disclosed on Tuesday in Abuja that the Federal Government is working towards establishing six new universities of science and technology to expand access to tertiary education.
The Education Minister made the disclosure at a News Agency of Nigeria (NAN) Forum, on Tuesday, in Abuja, emphasizing that the future of the world depended on science and technology.
"This government has already decided to even add more; it is going to establish six new universities of science and technology.
"And at the lower level, there will be a technical school in each state of the federation and then vocational centres at the wards and local government levels.
"You know, we have a problem of access; if you look at it last year, one million people sat for the universities, but only 150,000 were taken.
"So, we still need to build more universities to create more space for those who want to get in.
"And then the fact that the six new universities are being created for science and technology underscores the decision by the government to put more emphasis on science.''
According to him, the move is in tandem with the campaign promises of the All Progressives Congress (APC)-led Federal Government.
He further said the new universities would be located in the six geopolitical zones.