'Changed' Toyin Aimakhu returns back to Nigeria looking so beautiful (photo)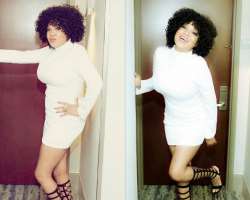 Finally, controversial Nollywood actress, Toyin Aimakhu, who has been enjoying her stay in America has returned to Nigeria and she posted this very beautiful picture of herself on her instagram page and captioned it 'Home Sweet Home'.
It's good to see her smiling, judging from the fact that she said she is still hurting as a result of her past failed relationships.
She really looks changed and better now.