Resident doctors to embark on five-day warning strike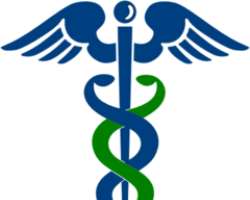 The National Association of Resident Doctors of Nigeria says it will embark on a five-day warning strike on May 11.
The President of the association, Dr. Muhammad Askira who disclosed this at a news conference on Tuesday in Abuja, explained that the decision was part of resolutions reached by the association at its extraordinary executive council meeting held on May 8.
He said government was yet to meet their demands as promised.
Askira said the demands by the association include remuneration and residency training programmes, adding that some members in some states are yet to be paid their salaries.
He said that doctors in Federal Teaching Hospitals were among those whose salaries were yet to be paid.
Askira noted that the strike, which would begin at 8am on May 11 , would end on May 15 , while all it members are expected to resume work on May 16 at 8am .
He said the decision was to push home their demands for implementation on one hand and also to enable government enough time to expedite action in areas not adequately addressed.
He said: "These are issues that have been lingering for years.
"We gave them a 21-day ultimatum and extended the ultimatum with another 14 days, and we gave them another two more days before the warning strike.
"It is quite unfortunate that after all these, we are embarking on a warning strike.
"We are supposed to proceed on an indefinite strike, but we decided to proceed on a warning strike."
Askira said the association decided to shelve the indefinite strike because of the respect it has for President Muhammadu Buhari and some National Assembly members that had intervened.
He said the association would embark on an indefinite strike after the five-day warning strike, if government fails to redeem its pledge.