Top 5 Tips to Babyproof your Hotel Room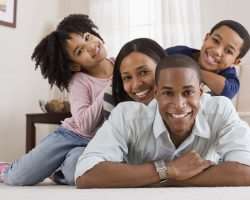 Babies do not have a mind of their own. They heavily rely on their parents to keep them safe and healthy. Whenever couples travel or go on vacation to their favourite destinations with their children, it is key to make comprehensive plans and preparations so as not to deny themselves a fantastic vacation. One of such preparations should include prepping your hotel room for your baby.
How do you babyproof a hotel room? Jovago.com, Africa's No 1 hotel booking portal shares some tips on how to achieve this.
Call your hotel
Even though most hotels do not have special rooms for babies, you can call your hotel to find out if they can make arrangements for you and your child. If they agree, this may come at an additional cost but at least, you will not need to worry about baby proofing your hotel room yourself.
Move furniture away from the windows
You cannot always have eyes on your baby. But to prevent something sinister from happening, you should move furniture away from the windows. This will prevent your baby from crawling indiscriminately. If you do not want to move the furniture, you can securely lock windows and doors.
Cover unused electrical outlets
A duct tape should be part of the items you pack if you are traveling with your baby. It will really come handy in baby proofing your room. As a safety measure, use the duct tape to cover all unused electrical outlets as well as other openings you think can cause injury to a young baby.
Don't forget your mosquito net
Mosquito nets are designed to shield your baby from mosquitoes and many hotels cannot guarantee a mosquito free room. They may fumigate it intermittently but to be on the safe side, it is better to set up your own mosquito net in your room.
Move items away from your baby's reach
Watch out for items like mouthwash, shampoo, suitcase, cosmetics, and medications among others which should be kept far away from the reach of your baby to prevent cases of unmonitored ingestion.