WAR AGAINST KIDNAPPERS: six members of the syndicate arrested in Kaduna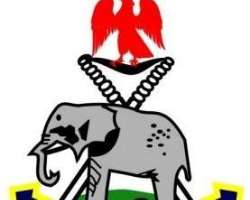 In line with the resolve to make the country safe and secure for the citizens of Nigeria, the Nigeria Police Force has smashed a notorious kidnapping syndicate operating in Kaduna State by the Nigeria Police Force Intelligence Response Team.
According to the press statement signed by the Force Public Relations Officer, ACP Olabisi Kolawole said "Currently, six (6) members of the syndicate have been arrested namely: (1) Kashimu Shehu 'm' aka Baliago (the gang Leader); (2) Aliyu Mato 'm' aka yellow; (3) Muhammedu Mamman 'm'; (4) Hassan Bello 'm'; (5) Bala Mohammed 'm'; and (6) Ishiaku Kabiru."
The arrested kidnappers, who have been terrorizing Kaduna and Zaria area of Kaduna State will soon be arraigned in court.
The statement also said "the gang was responsible for the abduction of Rev Yakubu Dzarma, Rev Emmanuel Dziggan and Rev Illiya Anthony on 21/3/2016, at Dutse village in Kaduna State while Dan'Azumi Mohammed was kidnapped alongside her sister, Hajara Mohammed on 14/4/2016 at Andun Jangwan village in the State, by the same gang. Though they were All were later freed, Rev Illiya Anthony died in the custody of his abductors."
The arrest of these kidnappers is indicative of the Force commitment to the fight against all forms of crimes and criminality in the country.
The IGP while commending the Force Intelligence Response Team (IRT) and other Police operatives involved in the arrest of the suspects for their dedication and professionalism, said that efforts are ongoing to apprehend the fleeing members of the gang.
The Inspector-General of Police also appeal to the citizens to support the Nigeria Police Force by providing useful information that could help in unmasking the criminal elements in the country.
Sent from my BlackBerry wireless device from MTN