On World Water Day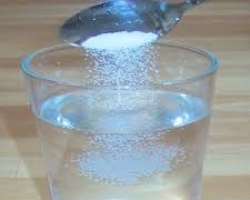 Every 22nd of March offers the opportunity in the world to remind ourselves about the need for not just provision of water, but the availability for very CLEAN water to all the inhabitants of the world.
As a ONEChampion and inline with the No 6 of the 17 Sustainable Development Goals - it became more than imperative to remind governments at all levels around the world, about the need to provide more clean water to people around the world. Part of the reasons why government exist is to provide welfare for the citizenry; and the availability of clean water is an essential part of that welfare.
According to the World Health Organisation, ⅓ of all schools lack access to safe water and adequate sanitation - globally. It gives no joy to see school children in an oil-rich country like Nigeria struggle to get clean water. For instance, in Eleyele Secondary School, Ibadan, Nigeria, students practically have to thronge into a neighbouring Federal Cooperative College just to have access to clean water. Sometimes, they go to drink water from a river that the source is unknown. These are issues that we must reflect on.
Water is an essential resources to human survival. In fact, it has been propounded by Humanistic Psychologist, Abraham Maslow that in the hierarchy of human needs, water supersedes food. People can live without food for days but they can't live without water for too long.
Therefore, the students of Eleyele Secondary School, Ibadan are calling on governments, NGOs and individual donor Organisations around the world to provide clean water for them and other school children in the globe.
It is also shocking that 6-8million people die annually from the consequence of water-related diseases according to WHO. I mean, those precious and irreplaceable lives could actually be saved if governments at all levels - around the world - are much more responsible to their duties and responsibilities.
You will find it embarrassing that even in mega cities like Lagos, Ibadan, Abakaliki etc, so many people still lack access to clean water. This should embarrass anybody in a 21st century. We need to act now!
In the end, we will find that the more clean water we try to make available, the more lives we save and the more jobs we create. Water is life.