When Susan Peters Was single, She can't find anybody, now that She's taken, everybody wants Her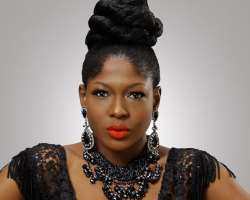 In this part of the country we live in, there are some set of men, who do not care if you are married, as far as they like you, they wouldn't let you be.
The same also applies with some ladies who prefer to date married men, due to reasons best known to them.
Nollywood actress Susan Peters has recently spoken out that men are after her, even after they know she is married.
Why go after another man's wife? Are single young ladies finished out there? It's very funny for one to go about chasing after a married woman, don't you think so too?
She wrote: "when I'm single, I can't find anybody, now that am taken, everybody wants me, see me see local trouble, free me."