Fulani Herdsmen And The Buhari Presidency: Hidden Agenda Exposed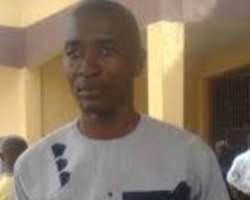 It is no longer a rumour or speculation that there is a grand conspiracy to exterminate the people of South Eastern part of Nigeria. There is indeed a planned genocide against the Igbo nation by the Northern oligarchy, using the Fulani herdsmen as their war-head.
The recent attack on the Nimbo community in Uzo-Uwani local government area of Enugu State by the Fulani Herdsmen, which brought about deaths of innocent and harmless citizens, destruction of properties, and burning of churches are enough proof's and indication that the Buhari presidency is not concerned at all about the lives and properties of the people of South-East geopolitical zone of this country.
A lot has been written about the genocide that occurred on Monday the 25th of April 2016 in Enugu State, especially the aloofness of all the security agencies despite having or receiving pre-information and alert about the attack on time.I am not here to repeat what other writers have written, but to look President Buhari straight into his eyes and tell him he has failed as a leader, as far as the Enugu massacre is concerned. O yes, Buhari has failed to protect the Igbo in this country.
The fact that I am one of those supporting and campaigning for this government does not mean that I will keep quiet when my people are being systematically slaughtered by some uncircumcised hoodlums who are Fulani herdsmen. This is not the time to start shedding tears and weeping like cowards. This is not the time to run to Abuja to shake hands with President Buhari, who incidentally is a Fulani man and a cattle rearer himself.
This is not the time to allow people of questionable background and pedigree to sympathize with us. As far as I am concerned, an unusual problem requires an unusual solution. Abnormal problems are solved abnormally. It is said that a people surrounded by enemies are always on the guard. Let me open the minds of the reading public.
The present government of President Buhari has through actions and inactions demonstrated that the people of South East will continue to be treated with disdain and scorn. That the Igbo Nation is marginalized in this Buhari government is an understatement. I have written a lot on this. Please find attached my article entitled "PRESIDENT BUHARI: HONESTLY, IT IS VERY UNFAIR".
Again, the very unfair treatment meted out to our great son, Citizen Nnamdi Kanu by President Buhari himself is a classical indication that he hates the Igbo nation with passion. Please find attached my article entitled "CITIZEN NNAMDI KANU, DSS AND THE BUHARI PRESIDENCY (PART ONE)" Few weeks ago, Northern leaders led by Alhaji (Dr) Maitama Sule, an elder statesmen, in an open letter called on President Buhari (who incidentally is their Fulani brother) to crush completely the Independent People of Biafra (Igbo). About six weeks ago, the Department of State Security (DSS) shamelessly, stupidly, foolishly and thoughtlessly accused the Independent People of Biafra (Igbo) of killing some Fulani Herdsmen and burying them in a shallow grave.
They made the allegation without proof, without any arrest of suspects and without any witness. Also, about two months ago, in a conflict between the Fulani herdsmen and a community in Enugu State, soldiers of the Nigerian Army came out openly and took sides with the uncircumcised Fulani herdsmen. The resultant effect was the unjust arrest of over 76 Igbo youths.
The youths were later charged to court and remanded in prison custody. In a bid to give tacit support to the unjust treatment being meted out to the Igbo nation in this country, President Buhari with his own mouth few days ago in far away China, and in an interview he granted the global television network - ALJAZEERA, told the world that his government would never tolerate Ndigbo (Biafra).
No wonder despite security report to the effect that Nimbo community in Uzo- Uwani LGA would be attacked by Fulani herdsmen, President Buhari as the Commander in-chief of Nigeria Armed Forces and his security operatives turned a blind eye, refused to respond to distress calls, until a whole community was razed down on the 25th of April 2016 by uncircumcised Fulani herdsmen. President Buhari and his security operatives could pretend here, but the evidences are overwhelming. According to Governor Ifeanyi Ugwuanyi of Enugu State, he alerted security operatives and even provided logistics before the attack.
Till today, the shameless security operatives (of which President Buhari is their Commander in-chief) are yet to deny the governor's allegation. Governor Ifeanyi Ugwuanyi went further to publish names of security chiefs who attended the security meeting on Sunday the 24th of April 2016 by 10pm as follows:
1) Garrison Commander, Brigader General Olufemi Akinjobi, who represented the General Officer Commanding (GOC) 82 Division Nigerian Army.
2) The Commissioner of Police, Mr. Nwodibo(BOY-BOY) Ekechukwu
3) The State Director of Department of State Security (DSS), Mr. M. Abdul Malik.
4) The State Commandant of the Nigerian Security and Civil Defence Corps (NSCDC), Mr. Lai Stephen. 5) Representatives of the Nigerian Air Force, Federal Road Safety Corps and the Nigerian Prison Services. It is on record that ever since Governor Ifeanyi Ugwanyi made the open allegation against the above mentioned security chiefs, none of them have refuted it.
This simply means that they are accomplices, who must be arrested without further delay. Conversely, if President Buhari is truly apologetic, sincerely sympathetic and truly concerned on the genocide at Nimbo community in Uzo- Uwani LGA of Enugu State, he should order the dismissal of those security operatives who attended that security meeting on the 24th of April 2016, and also order for their arrest and prosecution without further delay.
Also, President Buhari should without further delay visit Enugu State and condole with Governor Ifeanyi Ugwuanyi over the genocide in Uzo- Uwani LGA. Furthermore, Buhari must ensure that those Fulani herdsmen are arrested, and dealt with accordingly.
He has to, because he reportedly knows them. After all, he is one of them (a cattle rearer) and even a member of their registered association. At this point, let me state that the Igbo are not cowards. In 1966, there was genocide against the Igbo nation by the same Northern miscreants, backed and supported by the Nigerian Armed forces.
Our then natural leader, Ikemba Emeka Ojukwu stood up to be counted. Exactly fifty years later, the same type of genocide has taken place, this time in Igbo land by Fulani miscreants backed and supported by security operatives. The whole Igbo nation has therefore stepped out to demand for justice from President Buhari led Federal government. Setting up a committee in Enugu State is meaningless and a waste of time. I hereby proffer the following road maps.
1) The State Houses of Assembly in the entire South East should without further delay pass a bill banning cattle rearing by Fulani herdsmen in Igboland. 2) A bill empowering the various Vigilante Organizations in each of the States in the South East to carry AK-47 riffles, Pump Action guns, Scord missiles and other weapons of protection should be passed into law. 3) The unconditional release of our son, Citizen Nnamdi Kanu by President Mohammadu Buhari.
On the issue of the Grazing Reserve Bill reportedly being sponsored by the Federal Government, it is already dead on arrival. IT WILL NEVER WORK IN THIS COUNTRY. Borno State for example, is bigger and larger than the entire South East. Moreover, Fulani herdsmen are private business men who should take care of their cattles and other animals in their respective states. I am asking: What exactly is President Buhari up to? He has a lot of explanations to make to Nigerians.
Could this be the reason why he is allegedly intimidating everybody using the DSS, EFCC, the military and the police to cow us into submission to his REAL agenda? Could this be the REAL reason why he is holding Nnamdi Kanu?
Nigerians want to know the truth. Could this be the Real reason why they are looking for Mr. TOMPOLO? Could this be the real reason why Senate President Bukola Saraki is being persecuted? Dr. Saraki has told Nigerians that he is being persecuted because he opposed the Moslem-Moslem ticket in 2015. Honestly, Buhari has a lot of explanations to make to Nigerians.
At the end of the civil war in 1970, the then Chief of Staff Supreme Headquarters, General Hassen Usman Katsina reportedly advised that the Igbo must be totally crushed, despite the fact that the war had ended. Perhaps, this is the reason why the Igbo are constantly attacked and slaughtered by Northerners.
Alhaji Maitama Sule few weeks ago re-echoed this same statement when he adviced Buhari led government to crush the Igbo (Biafrans). Buhari himself has confirmed this treat when he declared few days ago that Biafrans (Igbo) would not be tolerated by his government. Finally, in a bid to give impetus to the Fulani herdsmen's atrocious act, the Northern governors in their ejaculatory outburst have stepped out to defend their brothers who murdered our people in Enugu State. We the Igbo have received the message. I rest my pen.
Citizen (Dr) Ikenna Samuelson Iwuoha
Former Senior Special Assistant on Media &
Immediate Past Senior Special Assistant On Special Duties
Imo State House of Assembly Owerri- Imo State, Nigeria 2nd May
2016 07032934037
Please follow me on [email protected]
Disclaimer:

"The views/contents expressed in this article are the sole responsibility of the author(s) and do not necessarily reflect those of The Nigerian Voice. The Nigerian Voice will not be responsible or liable for any inaccurate or incorrect statements contained in this article."