The Labour Party and the Labour Movement should unite - Princewill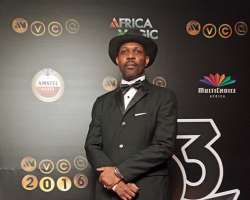 The Labour Party and the Labour Movement should unite - Princewill
Prince Tonye Princewill the gubernatorial candidate of the Labour Party in the 2015 governorship election in Rivers State has called on the Labour Movement to unite with the Labour Party to achieve a central goal.
Prince Princewill made the call in his Labour Day message today in Port Harcourt, Rivers State.
The Labour Day message reads: "Yet another Labour Day is here, but there's nothing to celebrate. Our Labour force is shrinking very fast, children are crying, while majorities of the nation are having sleepless nights; just trying to find any way to survive. The situation is so bad that even paying salaries is now a lottery. Incomes are down, costs are up. It's bad. Yet we can still put things right, if we put round pegs in round holes. We have no choice. We simply cannot give up.
"Clearly now has to be the time for organised Labour to play much more of a frontline role in modern day politics. The state of the nation and the state of this country cannot be divorced from the state of the Labour movement. This is the case everywhere and so Nigeria's own is not going to be any different.
"A weak nation, a weak country and a weak economy can only mean a weak Labour. Politics is way too important to be left to politicians. If the Labour movement (NLC & TUC) and the Labour party joined forces, the only outcome for Nigeria would be good news, because the invaluable "creation of jobs" is bound to be central to the theme of such an alliance. Combined we can either make the difference or help decide who does.
"Succes is possible; unless of course the leaders of Labour are no different from the leaders of our current politics. Since actions speak louder than words, it is fair to say, inaction equally sends a very big signal. Let the significance of this day and the expectations of this moment be a reason for all those who constitute the Labour body to reflect. Are you not sick and tired of being sick and tired? Complaining all the time has to have its limits. Nigerians are watching us.
"Other Labour bodies in other countries have been a lot more involved. When will enough be enough and when will Labour move from being protesting followers to constructive leaders? Today is an opportunity to ask that question once again. Nigerians deserve answers.
"It's our day. Let's celebrate it. Let's right our wrongs. Let's strengthen the Labour force. Let's build our country. For the sake of our children. Aluta Continua."
Happy Labour Day!!!

Disclaimer:

"The views expressed on this site are those of the contributors or columnists, and do not necessarily reflect TheNigerianVoice's position. TheNigerianVoice will not be responsible or liable for any inaccurate or incorrect statements in the contributions or columns here."
Articles by Nwaorgu Faustinus