Police make U-turn on Enugu killers, says perpetrators were herdsmen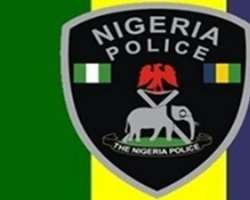 The Commissioner of Police for Enugu state, Nwodibo Ekechukwu, says the killings of nine people in Nimbo community were carried out by suspected herdsmen.
This appears to contradict a statement released by the state police on Wednesday saying that the killers were 'mere hoodlums'.
'First of all, let me extend my condolence to the families, it is painful to us and we would get to the root of the matter,' he said in an interview with Channels TV.
'The present situation is that one more person died and two additional corpses were discovered, making the death toll nine, and nine people are also injured and still receiving treatment at the hospital.
'Well, the allegation, the suspicion is that they are herdsmen. The suspicion is that they are herdsmen. We are working on that, at the appropriate time, their full identity will be disclosed.'
He said the killings were done in cold blood in the community while farmers tried to make their means from early hour farming.
'The genesis was that on the 25th between 6:30 and 7:00am, the suspected herdsmen invaded Nimbo community, Enugu state.
'They came through the bushes and while coming through the bushes, they slaughtered people in a most barbaric manner. In their farms. Those who went early to farm.
'They decided to slaughter them, so that they would not use gunshot in a way that would attract the attention of law enforcement.
'Eventually, they came to the fringes of the town, they burnt one house with a vehicle contained in a garage, then of course a bus nearby.
'By the time our men noticed what was happening, they went there and exchange gunfire with them, successfully repelled them with some of them carrying bullet wounds.'
President Muhammadu Buhari ordered the police, at a book launch on Wednesday, to bring the perpetrators to book. – TheCable.