We did not write bidders to make payment for 2.6GHz Spectrum – NCC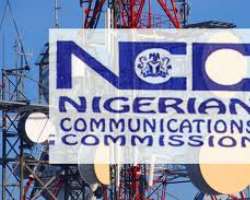 The Nigerian Communications Commission (NCC) said its attention has been drawn to a letter purportedly written to some bidders/operators canvassing for Intention to Bid (ITB) payments to a certain Bank Pekao, South Africa in respect of the proposed 2.6GHz Spectrum Auction.
The commission disclaimed the said letter in a public notice circulated to journalists, which was signed by the management that at no time did it write such a letter, stressing that as a responsible commission with proven records of transparency in all its activities including auction processes, it will NEVER do anything outside the rules approved for these processes.
Parts of the notice read: 'At no time did any letter whatsoever emanate from the commission to any operator. That is why it looks strange that some unscrupulous persons could forge the EVC's signature purporting it to be same in a sinister motive to deceive and swindle would-be investors in the Spectrum of payments of such money thereto.
'Intending bidders/operators and members of the public are advised in their own interest to disregard the content and texture of the vexatious letter, as it did not in any way and form originated from the commission.'
NCC added that the account number known for the auction is domiciled with the CBN and no other. It also urges would-be and successful bidders to henceforth clarify any letter from the Commission before making payments.
"So bidders/operators, beware and be guided accordingly", the statement said.