NCC shuts down Enugu multi-million naira internet centre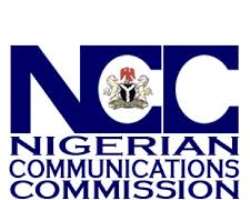 An Enugu-based cyber cafe and business centre with facilities worth several millions of naira, LogOnNigeria has been shut down by the Nigerian Communication Commission, NCC, for allegedly operating an Internet Service Provider (ISP) without approval.
Another facility situated near the Federal High Court complex at the Independence Layout, Enugu however escaped the NCC hammer as nobody was sighted at the complex when the officials from the enforcement Directorate of the NCC who came in the company of police officers stormed the place.
The situation made most centres using the ISP to abruptly shut down in the Coal City State apparently for fear of being sealed. Most of their customers were seen milling around different centres unattended to. The company reportedly operated the illegal ISP for about seven months.
Salisu Abdu, commission's head of operation, led the team from Abuja who sealed of the entire LogOnNigeria Company, which occupied the ground floor and the first floor of a complex at the New Haven area of the metropolis.
Abdu, who later briefed journalists, said the commission had written the company about three letters notifying its management that it was operating beyond the scope covered by the license granted it, but the company refused bluntly to reply, hence the commission's decision to seal the firm, after securing the necessary court warrant from the Federal High Court.
He said the NCC as the regulatory body for the communication industry in the country has the power to issue licence to interested organisations as well as sanctioning erring companies. He said in the course of monitoring the operations of the industry in Enugu last year, it was discovered that some companies provided internet services to the public without licence, noting that LogOnNigeria Ltd was among such companies.
He recalled that in line with the commission's enforcement process, 'we have engaged LogOnNigeria Ltd severally. We invited the company for a meeting; we also have written to them to come and regularise their operations. Unfortunately, all the letters we have written to LogOnNigeria Ltd has not received positive reply. We have no other alternative than to enforce our laws and regulations against the company. That is the reason we visited the company today.'
Abdu said his team confiscated 'the offending equipment being used to provide internet services. We have also sealed their premises until when they will regularise their operations.' He explained that the regularisation process entailed that the company must obtain the requsite license that is the internet service license to empower them to provide such service. - THISDAY