Buhari writes NASS over budget grey areas, meets Saraki, Dogara today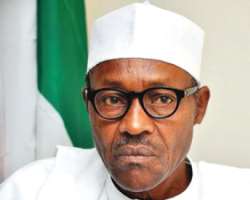 President Muhammadu Buhari and the leadership of the National Assembly will meet on the controversial 2016 budget again today (Friday).
Senate President Bukola Saraki, who is the Chairman of the National Assembly, is expected to lead the Speaker of the House of Representatives, Mr Yakubu Dogara, and other principal officers of the National Assembly to the meeting, which will hold at the Aso Rock Presidential Villa.
The Chairman, House Committee on Media and Public Affairs, Mr. Abdulrazak Namdas, confirmed to journalists soon after the House rose from its plenary on Thursday that the meeting would take place 'this week.'
He said, 'Recall that we in the House, mandated our speaker to meet with Mr. President on the grey areas in the budget.
'The speaker reported back to us and the Presidency wrote us, identifying the grey areas to be worked on in the budget.
'Following this, the leaders of both chambers also met and agreed after discussions, to meet with Mr. President, hopefully, this week to conclude the deliberations.'
Buhari was said to have returned the budget to the National Assembly earlier in the week after his return from China on Saturday.