705,352 applied for 10,000 police jobs: PSC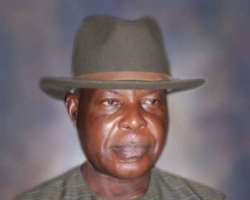 The  Police Service Commission received 705,352 applications from applicants who are seeking employment into the Nigerian Police Force,  opened the portal for applications for the 10,000 vacancies approved by the federal government, the Commission announced on Tuesday.
The commission had on April 1 opened its portal for the receipt of the applications for positions in different cadres of the police.
President Muhammadu Buhari had at last year's National Security Summit had approved the recruitment of 10,000 police men into the nation's Police Force to reinforce the Nigeria Police for better service.
A statement  by Ikechukwu Ani, the spokesman of the commission, gave a breakdown of the applications.
According to him,  "202, 427 applicants have successfully applied for the position of Cadet Assistant Superintendent of Police (ASP), 169,446, for the position of Cadet Inspector and 333,479 for the position of Constables.
"The Commission will be recruiting 500 Cadet Asps, 500 Cadet Inspectors, 1,500 Specialist Officers and 7, 500 Constables to meet the President's approved 10,000 new entrants into the Force".
Chairman of the Commission, Sir Mike Mbama Okiro, (rtd) IGP, had earlier confirmed in Abuja that the process of receiving the forms had been smooth and transparent.
Okiro, according to the statement, said the PSC would continue to make the process of the recruitment transparent and assured the applicants of fairness and equal opportunity "since the commission is only interested in recruiting for the police the best brains in the society."
It added  that Okiro was excited by the huge interest shown by Nigerians in joining the police force.