Y. A. N. A.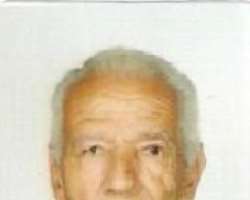 "You do not have to be convicted or even charged of a crime to be able to demonstrate that you've violated a personal conduct policy, which reflects poorly not only on yourself, but on all of your teammates."
Roger Goodell

Relax, you smooth criminals !

You are not alone !
(with apologies to Yana and Michael Jackson)

Dedicated to all 'Panama Papers' fraudsters.

It's not £30,000 in Cameron's offshore account, it's at least £2 million!

British Prime Minister David Cameron tried to fend off criticism of an offshore trust maintained in the Bahamas, which was inherited from his father, Ian Cameron, in 2010.

However, according to senior British Conservative Party sources, Cameron had at least £2 million in offshore accounts. The money was paid to Cameron, according to the sources, as part of a deal by JR Central, a subsidiary of Japan Railways, to secure a lucrative contract to lay new rails for HS2, the new high-speed British rail system.

In order to ensure that JR Central received the contract for laying the rails for HS2, the firm spread the largesse of its bribes across the British political spectrum in 2015. In addition to Cameron's £2 million; £1 million to Sir Jeremy Heywood, Britain's Cabinet Secretary and senior civil servant; £1 million to Nick Clegg, the former leader of the Liberal Democratic Party and Cameron's deputy prime minister in the ill-fated Tory-Lib Dem coalition that survived until 2015; and £1 million to Ed Miliband, the former leader of the Labour Party.

In addition to the individual pay-offs, it was also reported that JR Central arranged what were described as "bungs", English slang for "bribes", to the major political parties. The Conservative Party received £25 million, Labour £10 million, and the Liberal Democrats £10 million. The entire £50 million bribery package was paid through Nomura Bank in Tokyo. (Intrepid Report)

Cameron is facing calls for his resignation as a result of the £30,000 offshore trust in the Bahamas. The real scandal however, is that Cameron has siphoned into offshore accounts more than £2 million.

It's no surprise that partner s in crime are never lacking – those good friends who get in trouble together or get each other in trouble and laugh about it!

Dear fraudsters, you and your loyal confidants may be able to stick together for some time but definitely not for all the time. Your dominion rests solely on the concealment of your dark dealings and once exposed will bring down the pillars of your empire.
In spite of knowing that corruption hurts everyone and has dire global consequences, trapping millions into poverty and misery and breeding social, economic and political unrest, back here in Malta giving suspect corrupt politicians a 'standing ovation' beats all reason to understand local politics.. Was this a testimonial of the grass-root level of the tentacles of public corruption?
In this regard, the role of honest journalism (if any remains) shoulders the responsibility of keeping the unknowing public informed and continually conscious of the behaviour of its leaders, as otherwise the apathy in the election of their leaders would spell the death knoll of any democracy. Excellent investigative journalism is never out of age! Journalism is just a gun. It's only got one bullet in it, but if you aim right, that's all you need. Aim it right, and you can blow off a pillar of crime. Aim it wrong, and you'll just make a big noise once, and nothing else will happen.
Consequently, because corrupt politicians undermine the public's confidence in their government, every citizen is victimized by a dishonest member of parliament.
It is true that actually only the crime and the criminal present us the picture of evil, however it's more often the hypocrite that is rotten to the core.
The hardest hitting apprehension is however the realisation that crime and political corruption are always related and relevant. Corruption produces mistrust and mistrust unfortunately translates into apathy, instead of into revolution.


"A shocking crime was committed on the unscrupulous initiative of few individuals with the blessing of more and amid the passive acquiescence of all."
Tacitus

MALTA SOCIALIST PARTY
April 2016
FIGHTING FOR SOMETHING FAR GREATER THAN OUR SELF-INTEREST
P.O. Box 1
Cospicua
Email: [email protected]
Tel: 99866151
Disclaimer:

"The views/contents expressed in this article are the sole responsibility of the author(s) and do not necessarily reflect those of The Nigerian Voice. The Nigerian Voice will not be responsible or liable for any inaccurate or incorrect statements contained in this article."
Articles by Joseph Cachia