On Recent Fuel Scarcity In Nigeria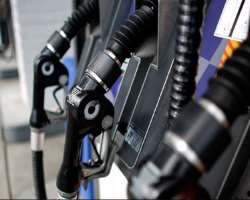 We express dismay at a recent attack by the National leader of A.P.C, Bola Tinubu on the minister of state for petroleum resources', Dr Ibe Kachikwu, over the fuel scarcity that has been unleashed on Nigerians by the A.P.C led federal government.
Bola Tinubu, instead of blaming the minister of Petroleum Resources who he knows well to be Mr President of the country, the APC Leader rather blamed Kachikwu. This is cowardice on the part of Bola Tinubu.
In the history of Nigeria, fuel has never cost this much. Nigerians have to spend days at the filling stations, abandoning family roles and business concerns, in search of petrol. The power supply situation has fallen to its lowest in less than one year old government of APC.
While Nigerians continue to wonder if this is the change Tinubu-led APC promised them before it was voted into power, Isoko vanguard for change challenge Tinubu to be bold to confront Buhari and tell it to his face that his government has put Nigerians at a cross road. Tinubu should be bold enough to make public condemnation on the current power situation in the country where his kinsman Babatunde Fashola occupies as minister.
Tinubu should also take responsibility in this failed change administration because he deceived Nigerians to vote for, in disguise for something better than what former President Goodluck Jonathan gave to Nigerians knowing fully well that opposite of Goodluck is badluck.
Bola Tinubu should stop deceiving the Yoruba race in the name of politics and should not fall back on Ibe Kachikwu who he wants to make a scape goat.Tinubu, own up your responsibilities in this failed administration and not shy away in shame, be courageous and man enough to tell Nigerians who you decieved,that indeed , I am very sorry.
We urge Nigerian masses ,particularly the electorates to be ready to vote out APC in the next general election, the same way, they mistakenly voted it in during the last election.
We also advise Buhari to resign as Petroleum minister because as a President he has all powers to also take responsibilities in the ministry instead of occupying the ministerial position. Enough of this confusion and so much interest in oil.
SIGNED
EKOMEKO GILEAD OMOHA
Spokesman