Nigerian billionaires: Seven Energy clarifies Aluko's shareholding status in oil & gas company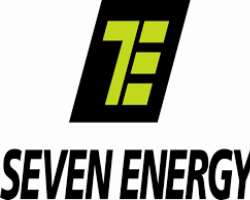 An independent Nigerian integrated oil and gas development, production and gas distribution company, Seven Energy, has clarified the shareholding status of Kola Aluko in the company.
A statement from Seven Energy through its Public Relations agency, Caritas Communications Limited, made available to THE CITIZEN Nigeria, explained that Aluko 'has a very small ineffective shareholding in Seven Energy in the range of 1%' and therefore media reports which portrayed Aluko as a 'leading shareholder of Seven Energy and the Deputy Chief Executive Officer (DCEO) (are) inaccurate and misleading', adding that 'there is no such portfolio as (DCEO) in Seven Energy'.
The statement added that 'although Aluko was linked to Seven Energy, he got off the board in 2011.'
In media reports last Saturday, Kola Aluko was listed among Nigerian billionaires.
In addition to his links with Seven Energy, he was also reported to have founded Fossil Resources, an oil trading firm, in 2001 and went on to become the CEO of Exoro Energy- an indigenous oil exploration and production firm.