The politics of Esse: A Nigeria without Nigerians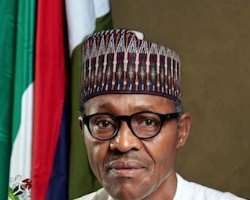 After the winning and dinning associated with Sunday, the last thing on my mind was to sit up before crock crow on Monday thinking above Nigeria. A mere geographical expression as opinionated by the late sage Jeremiah Obafemi Awolowo.
Nigeria, truth be told, have given my young mind sleepless night, because this British forced marriage between three strange bed fellows have refused to know national unity, peace and progress. At this point in time, I feel to saying something and I feel I should say it without any element of romance not minding whose elephant is lost or whose Oxo is gored.
Without fear or favour, I say to hell with political correctness. Nigeria is not working and have refused to work because truth is sacrificed at the alter of political correctness. If you find yourself is a country like Nigeria where the validity of a case depends on primitive parameters like tribe, ethnicity, religion and states of origin you will certainly realize why the doctrine of political correctness needs to be cast into the bottomless pet of hell in order for Nigeria to regain her place in the comity of nations.
For more than six months now, I have fled from commenting on the social media arena because the ethnic and religious coronation given to issues leaves one thinking that the Nigeria our forefathers dreamt of was after all utopian. As a commentariat with socio-political interests, I have posited in several public fora that unlike the assertion of late Prof. Chinua Achebe (I have deep respect for his opinions) in his master the trouble with Nigeria that I greatest wahala of the Wazobia Nation is bad leadership. I think that the mother of all cancerous logs in the wheel of Nigeria's progress is that she is a nation without Nationality. The implication of the above assertion is that we don't have Nigerians in spirit, letter and principles as obtainable in other climes. Our ethnic and tribal precautions and affinity have refused to be washed away by the waters of nationalism.
We have Kola, Kabiru and Kachi that only see Nigeria is a coat to be worn in order to fulfill all righteousness. Put bluntly, we have no iota of love for Nigeria but lust after her if we are sure of smiling to bank by saying 'Je suis Nigerian''. Of course, from the East to West, North to South, we are all guilty of using Nigeria when it sorts us and quickly dump her when she proves not be serving our mundane interests.
I hate to say this, but say it must I. Events in the recent past and contemporary present points to the fact we are Nigerians out of convenience and not out of conviction. I am not the lone voice in the arena. The legendary Nigeria Journalist and Columnist, Olusegun Adeniyi subscribes to the idea canvassed by this writer when he opined that "an average Nigerian feels little love for the nation, only some love for his state, more for his village and most for his personal life".
Nigeria is a nation where no week passes without something ugly happening. And, a lot have happened since the advent of the old Baba from Daura but none generated truckload of insult, heaps of hatred, and basket full of damaging politics like the kidnap, disappearance of Esee Oruru.
I am still mourning our diva from Chibok who were kidnapped by Islamist monsters in human face under the influence of some satanic verses from the koran for no crime than pursuing western education. So, when the disappearance of Esse caught my attention, I knelt and prayed fervently that it should be something happening in someone dreams. But alas, it was not a figment of imagination but a naked reality that set rolling the ball of ethnic riot in the print and social media.
Personally, I chose to click ignore over certain issues, not that I don't know that the hottest place in hell is reserved for people who maintained sealed lips in moment of moral crisis but because the market place was filled so I decided do some shopping for Agatu pogrom, Fulani Jihad and Esse on a later date. However, before I could say hello, people who failed to realized that the Hassan they know was also Esomchi began to accuse me of eating ' tuwo masara and miya kuka' with "Aboki's" and forgetting that I owe humanity the duty of standing by the truth. That is Nigerians for you. Of course, Nigerians know the Esse versus Yunusa drama like the lines on their palm.
I am not holding brief for anybody but the actions, inactions and reactions generated by the whole sad episode remains a reminder to people who think that Nigeria is a catholic marriage that she is not even qualified to be a protestant marriage not to talk of Anglican marriage. Our fault line is as clear as the tropical sunshine or footprint in the desert yet we continue to live in denial. Yes, the late father of African literature Professor Chinua Achebe was right. While ''there was a country'' there was never a 'One Nigeria'.
The comestic display of one Nigeria is nothing but fraud. To wear the oversized shoes of prof. Okey Ndebe 'Nigeria has grown into an almost 56years old experiment of failure". Agree or disagree, the Esse drama, be it kidnapping, force convection, sexual abuse and child slavery is not only a moral issues and criminal case that should be dealt with by the Nigerian law, it is also a symptom of a decaying Nigeria where the Hobbesian law of Jungle is the only known law.
Pitiably, instead of seeing the Esse palava as a collective failure and work towards redeeming the ugly situations, we gave it an ethnic and religious colouration and interpretation. It was so disappointing that people I thought were civilized and lettered minds could not rise above religious and ethnic sentiments. I actually wept as I went through the commentaries of Nigerians. Thank God for Prof. Okey Ndibe, Prof. Wole Soyinka and Barr. Femi Falana.
At least, they proved that the ray of reasoning is not on long vacation in Nigeria. like Eric Osagie observed, sadly, we have so many Esse's all over the country. The number of young girls that are oppressed, suppressed, repressed, violated and abuse in this country is as countless as the sand on a sea shore.
I am particularly not comfortable when people from the other side of the divide carry on as of nothing good can come from the north. It is also not acceptable for people to maintain a conspiratorial silence each time one of their own go against the law.
As far as I am concerned, humanity is a constituency and we should view issue based on the character and actions of a person instead of his religious orientation and tribal affiliation. The Esse sage actually re-exposed my greatest fear. We don't react to issues bearing in mind that we are all Nigerians. We must make efforts to be Nigerians in our actions and inaction instead of ethnic warlords, tribal champions and religious bigots.
While it is my prayer to see a New Nigeria where religion, tribalism, Nepotism and ethnicism will not be a legal tender, we will be shooting ourselves on the foot if we fail to realize that "the only alternative to co-existence is co-destruction".-Jawaharlal Nebru.
Disclaimer:

"The views expressed on this site are those of the contributors or columnists, and do not necessarily reflect TheNigerianVoice's position. TheNigerianVoice will not be responsible or liable for any inaccurate or incorrect statements in the contributions or columns here."
Articles by Eze Martins-hassan Esomchi