How Igbuya Allegedly Arm-twist DESOPADEC MD To Sack Aide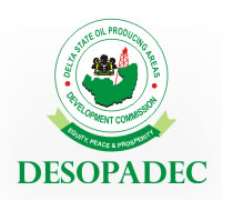 The Speaker, Delta State House of Assembly (DTHA), Rt. Hon. Monday Ovwigho Igbuya has been alleged to have played a major role in the dismissal of Prince Joseph Orhomonokpaye, one of the media aides to the Delta State Oil Producing Areas Development Commission (DESOPADEC) Managing Director (MD) Olorogun Williams Makinde, over alleged bribe scandal which has unsettled the Speaker.
It was alleged that Igbuya, has requested the whooping sum of N1 billion from Makinde before passing the 2016 DESOPADEC budget which the Speaker believed could only be made public through Orhomonokpaye whom he (Igbuya) had running battle with over past reports he (Orhomonokpaye) has published in his Delta Guide Newspaper when he (Igbuya) was the Majority Leader of the House.
It was purported that Igbuya had directed the DESOPADEC MD to sack Orhomonokpaye who was serving in same government with him (Speaker) after allegedly reporting that the Speaker's wife went mad or he (Makinde) would face problems in the commission.
It was gathered that Orhomonokpaye is been accused innocently of leaking the secret to the press even as Makinde, however, has allegedly bowed to Igbuya's trouble following the alleged N7 million the commission spent on Christmas package and hampers for journalists, which was also allegedly leaked by the sacked media aide.
Igbuya while speaking to the leadership of the Nigeria Union of Journalists (NUJ) Delta Chapter in his office when the body gave him award, said he has not received DESOPADEC budget not to talk of demanding for bribe for its passage.
The DESOPADEC boss in an interview said, "When my attention was drawn to it because they referred it to my staff, I called my press aides, the two of my press aides both for social media and the other. I asked them whether they granted any interview to anybody on budget. They said no and I have also discussed with my colleagues on the issue. All of them were at a loss as to the source of the information".
Meanwhile, the embattled media aide has also denied any knowledge of leaking out such information to the media.
But posers on the lips of Deltans is, why on earth should Igbuya think it was Orhomonokpaye who leaked his alleged demand of N1 billion from Makinde before passing the 2016 DESOPADEC budget and if Makinde has asked his media aides and they denied it, why should Orhomonokpaye be the only one to dance to the tune of the music?