Adamawa Records 95 Per Cent Immunization Coverage….Gov. Jibrilla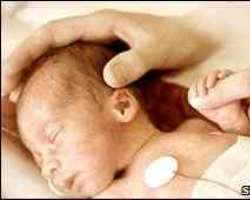 Muhammadu Jibrillah of Adamawa on Tuesday announced that the state government in collaboration with Federal Government and the support of World Health Organization has successfully recorded 90 per cent of Immunization Plus Days exercise.
Jibrillah made this known during flagging off the second round of national Immunization Plus Days (IPDs) in Wuro-Hausa primary Health Clinic in Yola South Local Government Area.
Jibrillah who was represented by the Commissioner of Health, Dr. Fatima Atiku said that for the past seven years there was no report of polio case in the state.
"In the first phase of the 2016 National Immunization Plus days which occurred two weeks ago we targeted over one million children.
"Today, I am happy to announce that the first phase of the exercise recorded 95 per cent success." Jibrillah said
He thanked and appreciate the commitment of the health workers in the state for ensuring the exercise was carried out successful.
In his remark, Dr. Abdullahi Belel, General Manager, Adamawa state Primary Health Development Authority also praised the effort of the health workers for eradicating polio out of the state.
Belel who expressed optimism over the mass turn out of people to present their children for the immunization urged the community to give maximum support to the health workers for total eradication of polio virus and other children killer diseases.
He said that the exercise would last for one week and assured that before the end of the exercise over two million children were expected to be immunized.